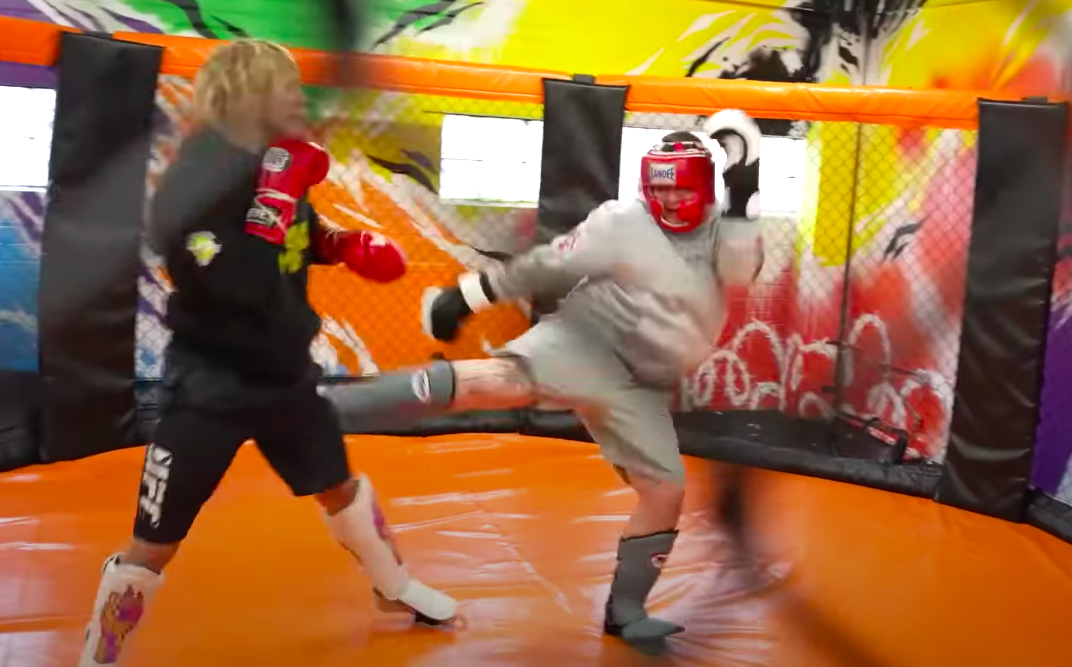 Paddy Pimblett has had a long history of responding to his critics online, so much so that he has on occasion had his social media accounts suspended for getting into back-and-forths with internet trolls.
This time around, though, the Scouser managed to get his hands on one troll in particular after he accepted Pimblett's invitation to get into the cage with him after being promised a payout of £500 — and to be fair, the unnamed sparring partner didn't do too badly as he hung tough for around two rounds, even if Pimblett was clearly going easy on him.
The clear highlight of the video was the troll's attempt at a Luke Rockhold-style Question Mark kick at around the 6:35 mark of the clip which, while it didn't connect, earns him a style point or two.
Check out the footage below:
–
Comments
comments