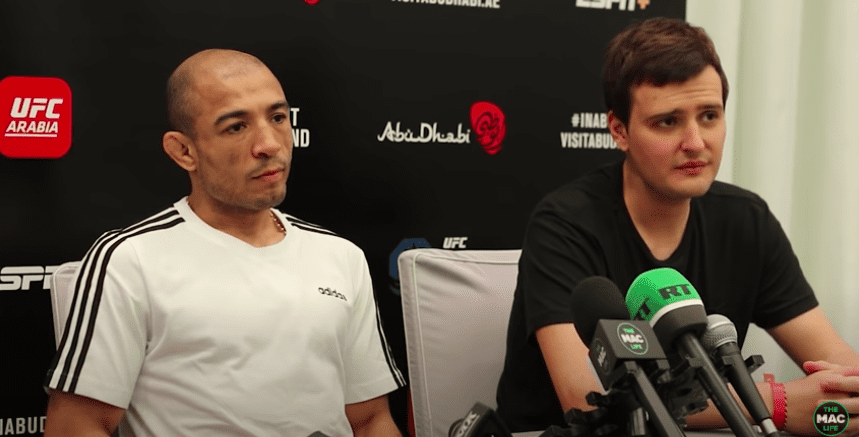 The concept of a fighter's union has long been a hot topic in mixed martial arts, but even more so in recent months after a series of high profile pay disputes between the UFC and some of their top stars.
In something of a sea change recently though, several high profile fighters have made clear their unhappiness with fighter pay — with Jon Jones, Henry Cejudo and, up until a few days ago at least, Jorge Masvidal. Prior to this, it had seemed that issues over pay were almost entirely raised by fighters in the lower echelon of the rankings.
However, most observers note that if any collective bargaining arrangement is to be obtained it must be underscored by several fighters at the top of their weight classes — but Jose Aldo is of the opinion that the time for this isn't quite right.
"I think this is a horrible time to do that, we see so many companies go bankrupt. People losing their long time jobs and here's the UFC trying to make us work. Look at all the money they're spending, look at everything they're doing to get back," Aldo said to the media, including The Mac Life, in Abu Dhabi via translation.
"I do agree that there needs to be some type of union and fighter pay needs to be discussed. But right now, look at the families that don't know what it's going to be tomorrow. Here we are, we have a chance to work, we've made it this far and this is not the right time to do that."
Check out the full interview session via the embedded player above.

Comments
comments