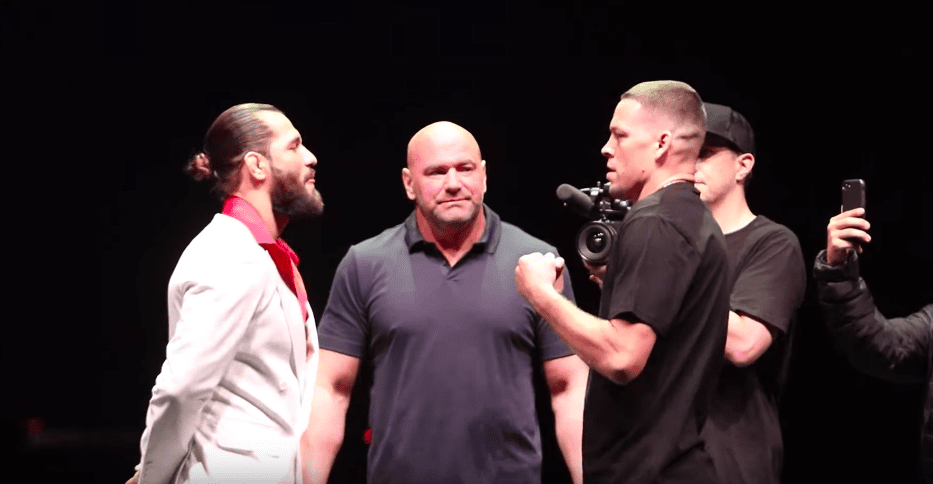 For all the talk of a 'Bad Motherfucker' belt, Thursday evening's UFC 244 presser featuring Nate Diaz and Jorge Masvidal was something of an anti-climax.
Through a mix of audio issues, neither fighter particularly looking like they wanted to be there and repeated lines of questioning from various members of the press pool which failed to differentiate between cannabis strains and Diaz's CBD company, the heat wasn't exactly turned up on what is expected to be one of the year's most-watched fights.
And that is kind of the problem with fights such as this, in which both fighters clearly have a great deal of respect for each other. Don't get us wrong, we do appreciate the concept of respect in this sport but people don't watch Diaz or Masvidal for their sportsmanship. They watched Diaz for his back and forths with Conor McGregor, or Masvidal's verbal jousts with Ben Askren.
On Thursday night, this was strangely lacking but while the promotion of this fight might be something of damp squib you can bet that the fight won't be.
–
Comments
comments