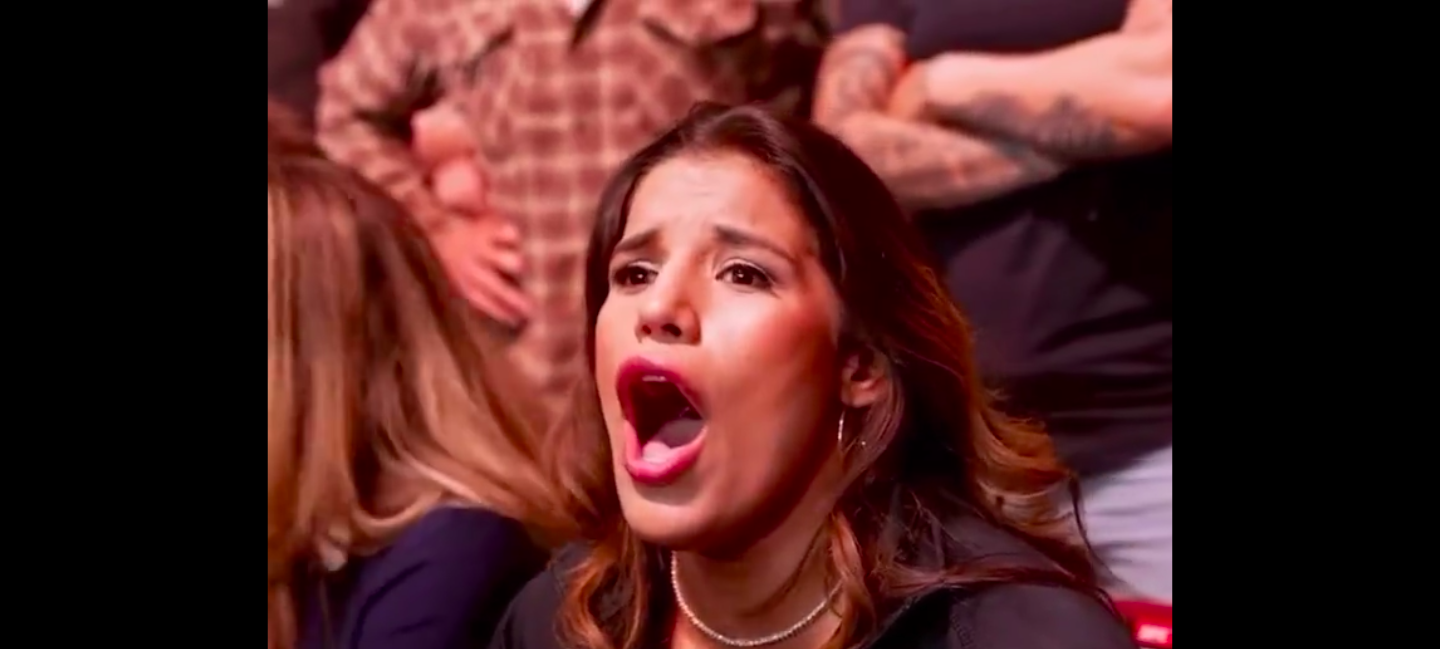 Well, there goes that payday.
Julianna Pena is the only fighter in the past eight years to have scored a victory over the dominant, two-weight champion Amanda Nunes — and despite losing the UFC bantamweight title back to Nunes in July of last year, the 'Venezuelan Vixen' has been denied the opportunity for a money-spinning rubber match with Nunes after the Brazilian announced her retirement from mixed martial arts shortly after her one-sided decision win against Irene Aldana which topped last Saturday's UFC 289 card in Vancouver.
Pena, who was originally intended to face Nunes at the event before being removed due to injury, was cageside for Saturday's contest. After seeing Nunes' hand raised, cameras positioned themselves to catch Pena's reaction — presumably thinking that Nunes would pitch a third fight with her rival.
Instead, though, Nunes flipped the script and revealed that she was walking away from professional competition, and Pena was none too happy about.
Julianna Peña reacts to Amanda Nunes retiring. Do you guys think Amanda owed her the trilogy fight? What do you guys think? #ufc289 #ufc pic.twitter.com/ZgmbbdhwYv

— Nina-Marie Daniele (@ninamdrama) June 12, 2023
I scared you so bad into retirement. Personally, Congratulations. Professionally, wtf was that? #UFC289

— Julianna Peña (@VenezuelanVixen) June 11, 2023
"Of course she's going to retire when she knows she's got to fight me," Pena can be heard saying in the footage, before shouting "Don't compare yourself to Anderson Silva!" in response to a Nunes comment in the cage. "Shut up!" she adds, before jeering the Brazilian from her cageside seat.
Pena also referenced Nunes' retirement on Twitter, writing: "I scared you so bad into retirement. Personally, congratulations. Professionally, wtf was that?"
In her own post-fight comments, the now-retired former champion said that she feels Pena doesn't belong at the summit of the women's 135-pound division. "I think Aldana can beat her," Nunes said. "I feel she got lucky in that fight with me. She's not ready to be champion."
Comments
comments