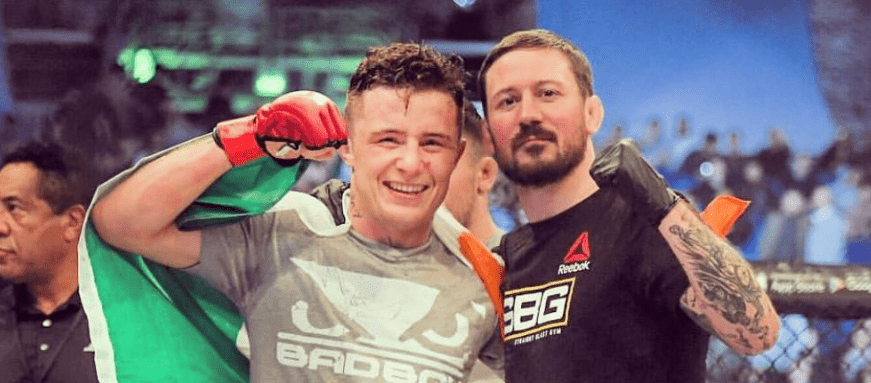 Two of Ireland's most famous fighting figures will appear on Ariel Helwani's The MMA Hour from 6pm GMT today.
James Gallagher, fresh from his first round victory against Chinzo Machida at Bellator 180 last weekend, will discuss that fight and what is next for him after moving to 7-0 in his professional career. James is expected to appear on the show just after 9pm GMT.
Before that, John Kavanagh will discuss his student's performance, Floyd Mayweather and a whole lot more on the show. Kavanagh's interview is lined up for 7.05pm.
As always, you can watch via MMAFighting.com or their YouTube channel. Alternatively, you can view the episode via the embedded player below.
Also appearing on today's show will be Scott Coker and Michael Chandler appearing in studio, as well as Kevin Lee, Holly Holm, Derrick Lewis and Cortney Casey.
.
Comments
comments