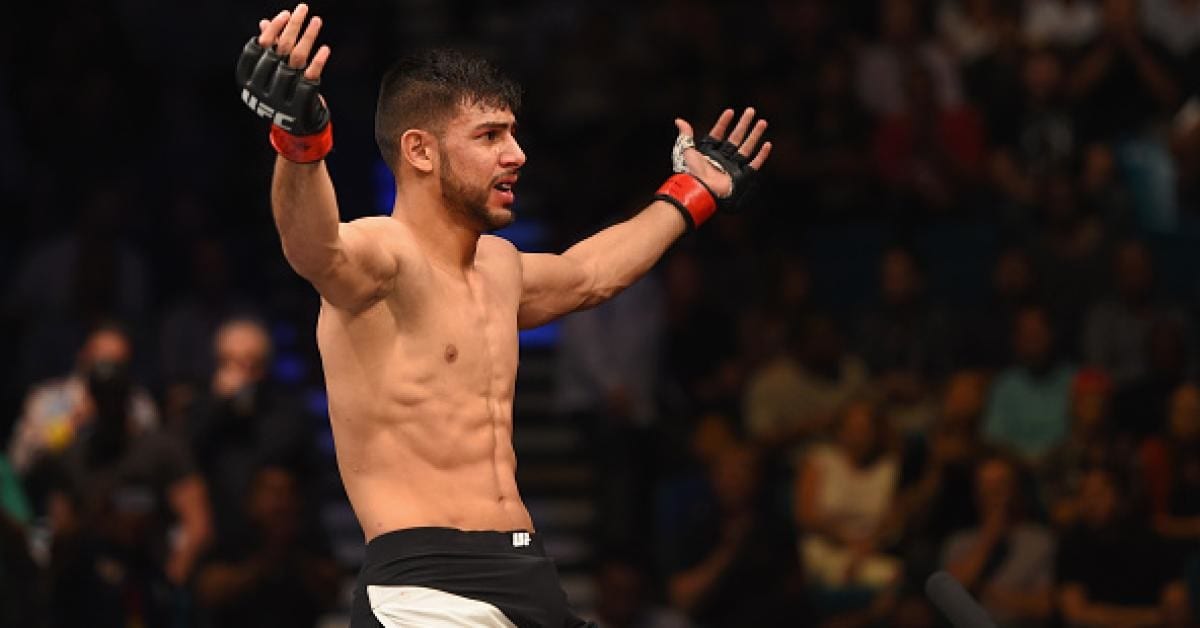 Joe Rogan knows a thing or two about taekwondo. The UFC commentator, stand-up comedian and now podcast host has been practicing the discipline since his teens, earning four full-contact state championships and a US Open before retiring from the sport at 21. So, to hear a man of that particular experience wax lyrical about Yair Rodriguez's TKD technique is a very interesting listen.
Rodriguez faces the toughest test of his young career this weekend when he faces Frankie Edgar at UFC 211 in Texas in pursuit of his seventh straight win inside the octagon. As ever, the evergreen Edgar will provide stiff opposition for the 24-year-old Mexican in what is essentially a litmus test for Rodriguez to determine whether or not he is deserving of title contention at this stage of his career.
Judging by the outstanding technique he has displayed throughout his UFC run to date, and as evidenced in the below video, it appears to only be a matter of time before Yair Rodriguez fights for the promotion's 145-pound championship and Saturday night will go a long way to determining when that opportunity may or may not come his way.
[H/T PunditArena]
Comments
comments