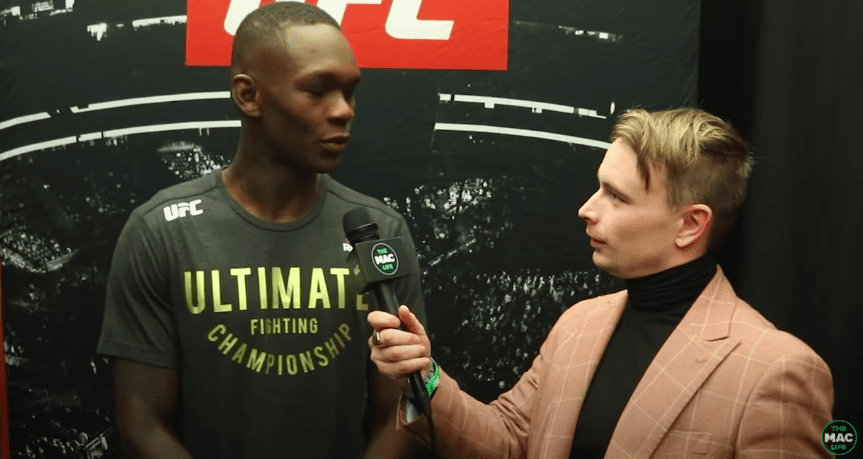 Israel Adesanya is seeking to add another world title to his collection this weekend — and he's looking for some style points along the way.
Adesanya will look to become the UFC's latest double-champ this weekend when he attempts to take the 205-pound belt from around the waist of Polish powerhouse Jan Blachowicz. However, despite the size disparity the UFC's middleweight champion will have coming into the contest Adesanya says that he will handily avoid the same types of finishes which Blachowicz doled out to the likes of Dominck Reyes and Luke Rockhold.
"I'm not getting touched this fight, that's my plan, not getting touched like I did in the Costa fight," Adesanya said exclusively to TheMacLife.
"I didn't get touched in the Costa but like I did in the Costa fight because I didn't let him touch me in the face at all. Make sure I don't get hit and watch out for the body kick."
So far in his UFC tenure, Adesanya has mostly avoided the type of all-out wars which are favoured by the Pole who packs tremendous power in his left hook. He was mostly untouched in (frankly uneventful) title defences against Yoel Romero and Paulo Costa but the one and only time that Adesanya found himself in any real trouble came against Kelvin Gastelum who pushed forward relentless for the majority of the 25 minutes.
Blachowcz will look to generate a similar type of chaos this weekend against Adesanya — and if he does, we may have another 'Fight of the Year' contender on our hands.
Comments
comments