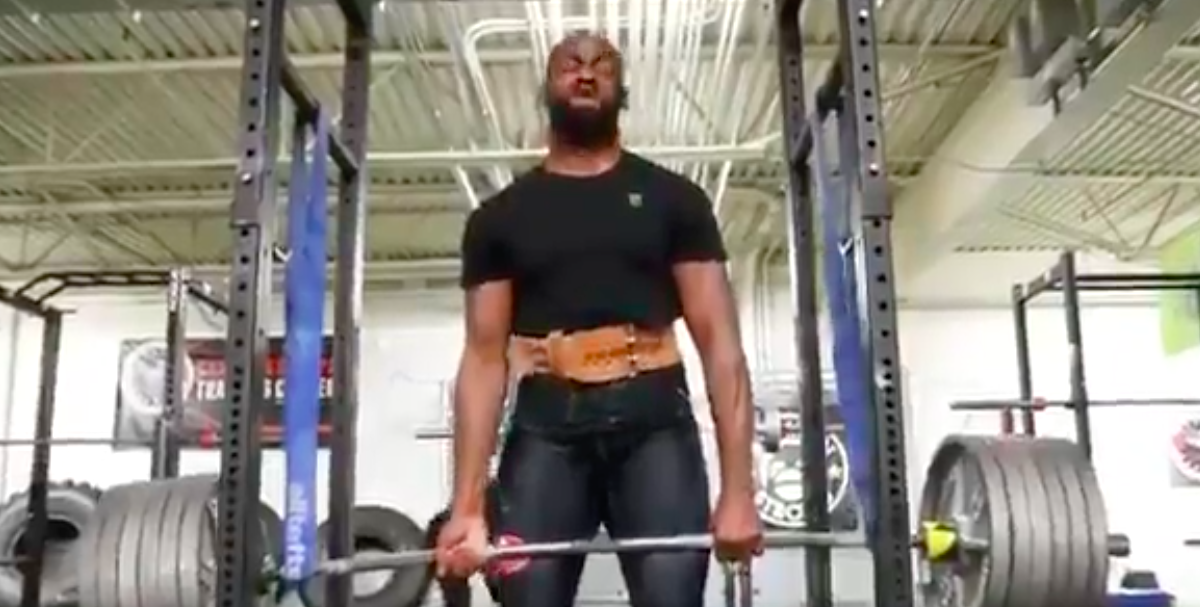 In the 884 days since Jon Jones last competed in a UFC cage, he has spent much of his time adding some extra mass to his frame in anticipation of a forthcoming debut in the heavyweight division.
The former longtime light heavyweight champion is expected to face Stipe Miocic at some point this year as he plots a course to become the UFC's newest two-division champion — but most of what we've seen from him in the past two plus years has been restricted to social media in what is now the longest hiatus of Jones' career.
But Jones, who turns 35 next week, seems to be suggesting that the hard work is paying off after posting an update to social media showing him deadlift 585 pounds, or 265 kilograms.
Jon Jones showcasing his new heavyweight strength with a 585lbs〳265kg deadlift 👊 pic.twitter.com/Z9BzgaZzVU

— Revenge Fight (@revenge_fight) July 10, 2022
Not bad. Now, we're not quite sure what Jones' personal best deadlift is — but it certainly isn't the above clip. In December 2016, footage emerged of (a noticeably smaller) Jones lifting what was said to be 600 pounds, which came at a point in his career when he began performing various feats of strength.
That clip appeared online around seven months before Jones was stripped of the UFC light heavyweight title (after he knocked out Daniel Cormier) for testing positive for a turinabol metabolite, in July 2017.
Comments
comments