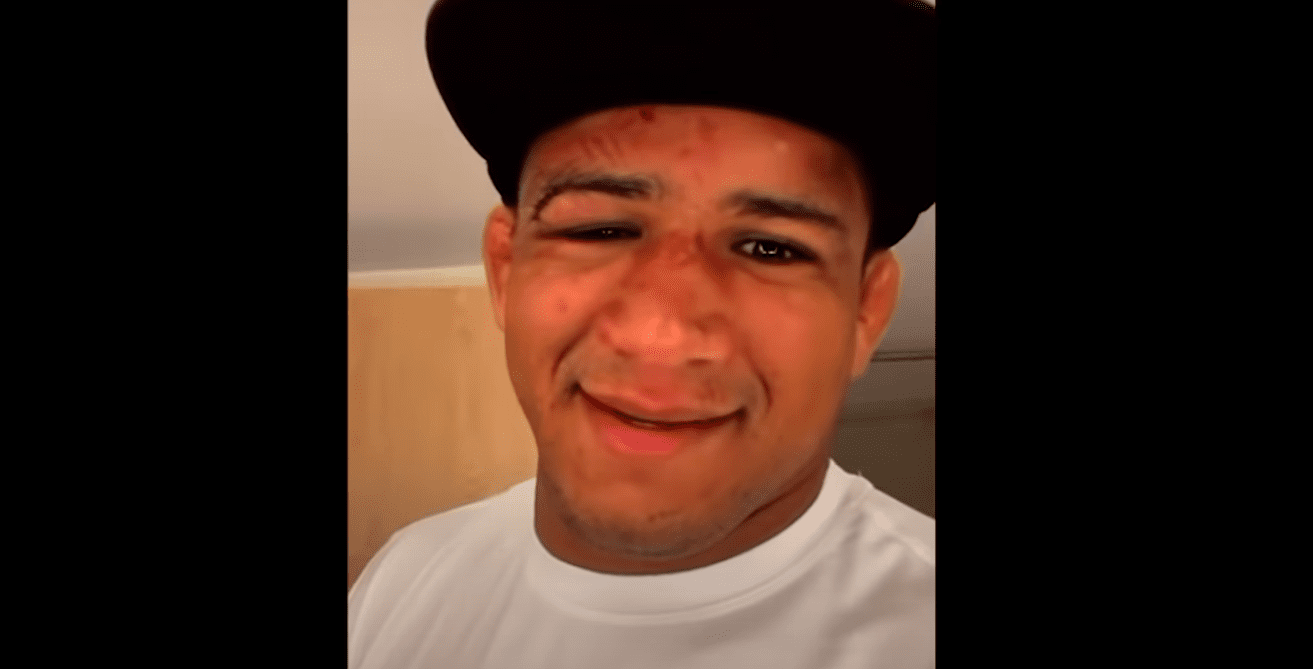 Well, that lived up to its billing and more.
After three furious rounds of action, Khamzat Chimaev had his hand raised in a fight being heralded as one of the most entertaining welterweight scraps in recent memory. The other man in the cage on Saturday night in Florida, Gilbert Burns, had pledged to test whether or not Chimaev's hype was deserved and it's fair to say that that objective was achieved late on Saturday night.
Burns, though, remains undaunted in defeat and the former title challenger says he will now take a little time away from the sport to recover and heal his injuries — but added that we haven't seen the last of the Brazilian in the cage.
"Thank you everybody for the wishes, everybody for the messages. It was a tough war. Me, I had fun. [Was under the impression] that I won but unfortunately life is like that, brother.
"A lot of work, a lot of discipline but it is what it is. So, shoutout to my family. I love you guys. My team, everybody from my team… my team is so huge. Everybody that put in work with me, I appreciate you. Thank you.
"All my sponsors and my supporters, my fans… thank you guys so much.
"I'm Out — but not for long. I'll be back in a little bit. Take it easy … love you guys. All glory to god, take it easy."
Comments
comments