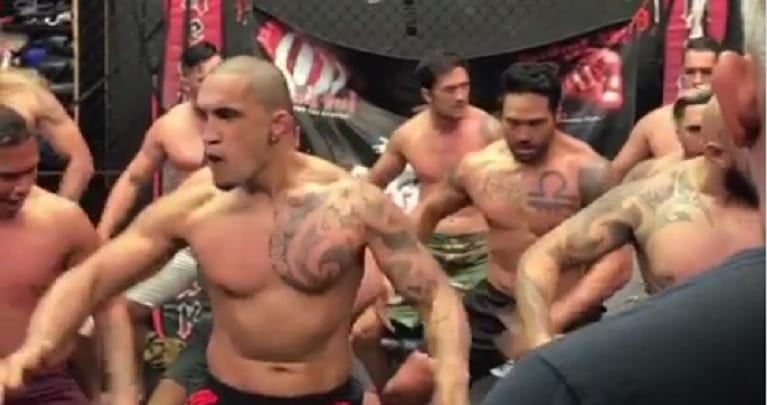 Mark Hunt has received the most traditional of New Zealand well-wishes ahead of his June 11th UFC main event clash with Derrick Lewis in Auckland, NZ.
Jason Momoa, best known for his role in Game of Thrones and his upcoming starring role in the big budget blockbuster Aquaman, led a performance of the haka in tribute to Hunt in his training base ahead of the fight with surging heavyweight contender Lewis.
For the uninitiated, the haka is a traditional Maori war dance which was performed ahead of battle to intimidate enemies. It has since become a fixture of New Zealand culture, with the world famous New Zealand All Blacks rugby team performing the ritual in advance of their matches.
Hunt, who was born in New Zealand but currently lives in Australia, last fought in March when he lost via TKO to Alistair Overeem but will hope to get back to winning ways by ending the current 6 fight winning streak that Derrick Lewis is currently enjoying.
Comments
comments