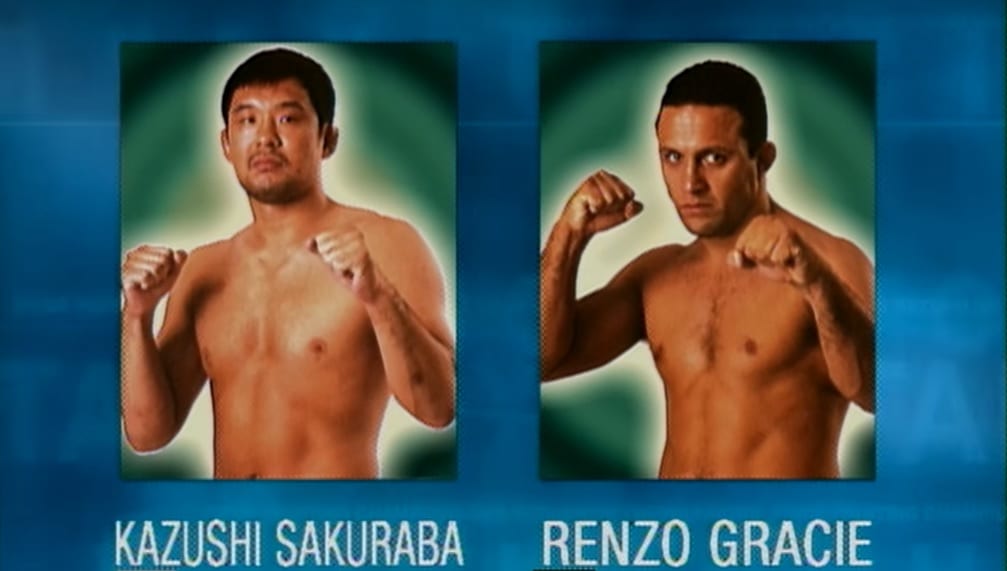 This October will mark ten years since Japanese promotion PRIDE closed its doors for the final time.
The league, still much-loved among MMA fans, was the breeding ground for numerous fighters who would go on to become household names across the combat sports world. Fedor Emelianenko, Wanderlei Silva, Quinton 'Rampage' Jackson, Mark Hunt (and we could go on here) are just some of the names who made their  breakthroughs in Japan but, to many at least, one name stands alone as being the definitive legend of PRIDE — Kazushi Sakuraba.
Sakuraba, a former professional wrestler, debuted in the second ever PRIDE event back in March 1998 with a win over Vernon White but it was his series of battles with members of the Gracie family for which Sakuraba will be be remembered. Sakuraba's first tangle with the Gracies was in November 1999, where he scored an upset submission victory over Royler Gracie. The Gracie family, eager for revenge against the Japanese, then sent Royce in to battle Sakuraba. At the time, Royce Gracie was undefeated in 13 bouts and had won an unprecedented three UFC tournaments and was expected to overcome the challenge of Sakuraba with relative ease, especially when it was confirmed that the bout would have no time limit — a factor which was expected to benefit the Brazilian.
90 minutes later, Gracie retired on his stool in the longest regulated mixed martial arts fight to have ever taken place and Sakuraba earned the nickname which would stick with him for the rest of his career, 'The Gracie Hunter'.
Sakuraba followed with a submission win over Renzo Gracie (which you can see below) and a decision win over Ryan Gracie at the tail end of 2000. In Sakuraba's latter career, he would lose a rematch to Royce Gracie (though that was overturned following Gracie's positive drug test following the bout). Ralek Gracie also defeated Sakuraba — a fighter 16 years his senior — in 2010, but nothing could erase the memory of Sakuraba's four fight win streak through the Gracie family in what is one of mixed martial arts' defining tales.
Watch Sakuraba's bout with Renzo Gracie below.
.
Comments
comments