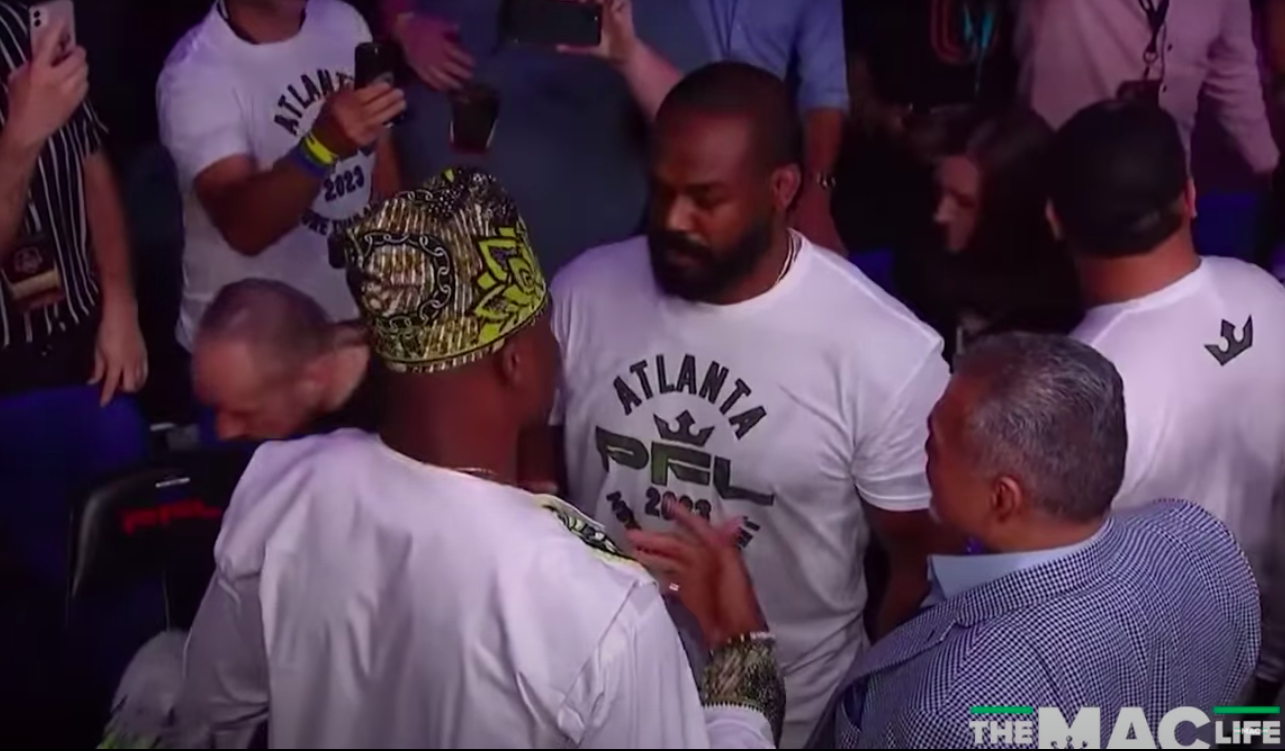 Realistically, there isn't a 'bigger' matchup available in heavyweight MMA than Francis Ngannou vs. Jon Jones — but last weekend's face-to-face meeting between the two in Atlanta, Georgia might well be as close as we ever get .
Ngannou, who recently signed a big-money deal with the PFL and Jones, the man who succeeded Ngannou as the UFC's heavyweight champion, have long sparred online but their divergent paths have effectively ruled out the possibility of them ever meeting in the cage.
Nonetheless, in what appeared to be a friendly (if somewhat tense) staredown between the two, presided over by a giddy PFL chief Ray Sefo, Jones can be heard telling Ngannou that, "you don't want no smoke." Jones can also be heard warning Ngannou that it would "take more than a year" to gain the necessary grappling skills to hang with him in the cage.
Ngannou, though, notes that he aggressively pursued a bout with Jones in his final two years in the UFC, to which Jones replies: ""I had to get enough size to kick your ass."
Jones captured the UFC heavyweight title earlier this year, winning the crown vacated by Ngannou with a first-round finish of France's Ciyrl Gane. Jones is expected to defend his title later this year against Stipe Miocic, with some reports indicating that the two-weight world champion is considering hanging up his 4oz gloves afterwards.
As for Ngannou, he is heavily linked to making his professional boxing debut later this year ahead of a mixed martial arts contest for the PFL sometime in the first half of 2024.
Comments
comments