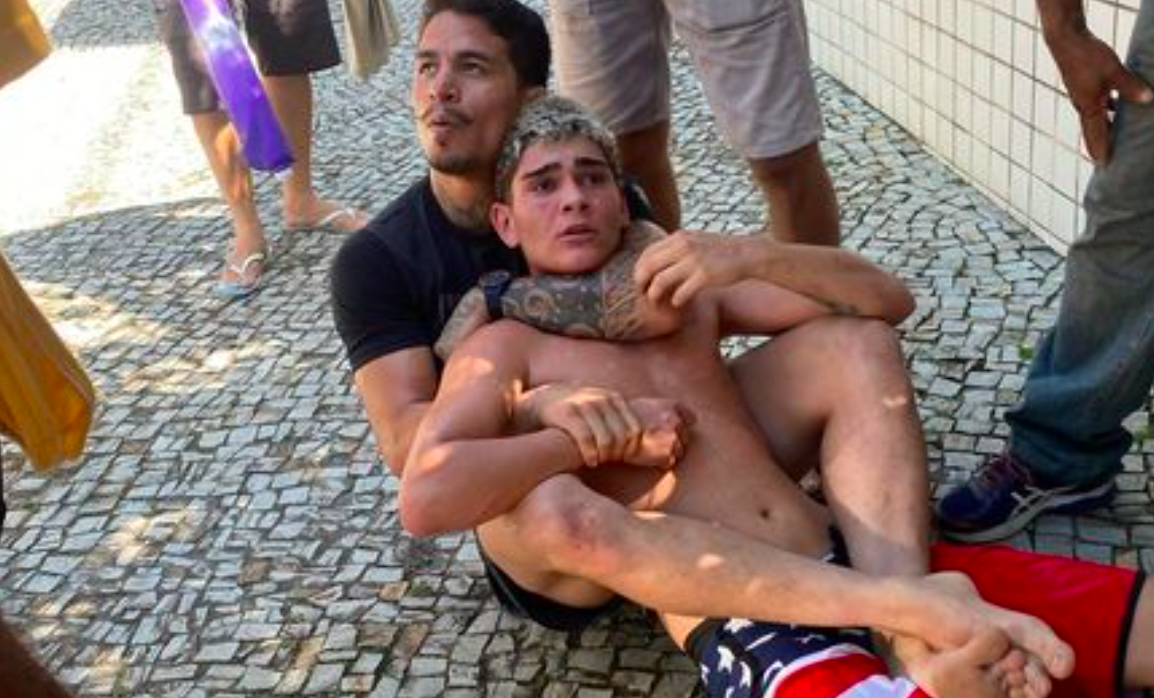 After the likes of Ryan Hall, Jared Gordon and Jon Jones used their mixed martial arts training for the power of good in the past, UFC veteran Felipe Colares has added his name to this exclusive list after he subdued and detained a man who was alleged to have stolen a phone in Rio de Janeiro on Wednesday. 
Per MMA Fighting and details of the incident posted on Colares' Instagram account, the 28-year-old fighter detailed how he saw a man apparently steal a mobile phone from a woman while he was exiting a gym close to Recreio dos Bandeirantes beach. After ensuring that woman was unharmed, Colares says that he approached the man he believed to be the suspect, and after noting that he wasn't carrying a weapon, he used BJJ techniques to subdue to alleged criminal.
"I went back to my car and went to the woman to check the situation, and indeed it was a robbery," Colares wrote on social media, via translation. "My friends and I went back to the car and saw the man. After noticing he was unarmed, we intervened and managed to pin the robber using jiu-jitsu techniques."
He added: "Today we have one less robber in the streets" but cautioned people against doing similar actions unless they consider themselves to be high level martial artists. "I don't recommend unprepared people to do that," he said. "But today I became one percent better."
View this post on Instagram
Colares fought a total of five times in the UFC between 2019 and May of last year. His final fight in the Octagon was a third-round TKO defeat to Chase Hooper.
As noted above, footage exists online of both Ryan Hall and Jared Gordon using martial arts techniques to subdue threats in a restaurant and on the street respectively, while Jon Jones assisted in the apprehension of an alleged thief on the same day that he won the UFC light heavyweight title from Mauricio 'Shogun' Rua in 2011.
However, and just as a note of caution, another BJJ expert, Leandro Lo, was shot dead in his native Brazil last August after he responded after being harassed by an individual in a bar. The man, who it turned out was a police officer, later returned and shot him dead.
Comments
comments