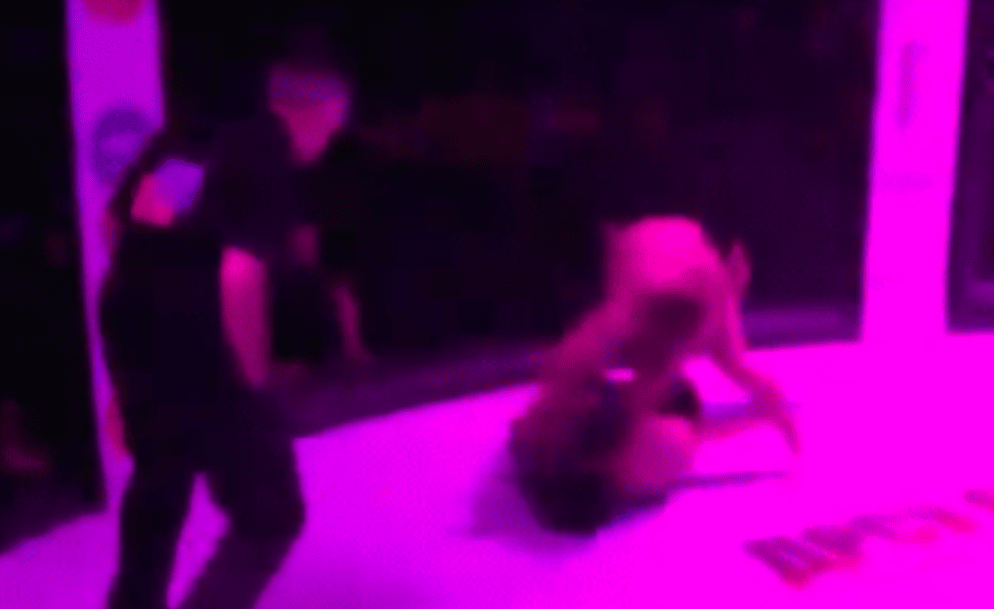 They say you should be ready for anything in the cage but perhaps this is taking that mantra one step too far.
The recent PFC Gladiator VI was marked by a bantamweight bout between Nauruz Dzamikov and Khavazhi Mandiev but, after the fight had progressed without incident throughout most of the first round, with around a minute left on the clock in the opening frame the lights in the arena began to malfunction and plunged the arena into darkness.
The timing wasn't great for Mandiev, who was caught with a right hand as he attempted to get to his feet — all while the lights flashed on the cage, only occasionally revealing what was going on within it.
Dzamikov followed up with strikes on the ground prompting the referee to wave off the fight, causing some fans to bemoan the officiating and suggest that the fight should have been declared a no-contest. Judging by the footage below, they may have a point.
We've heard of turning another fighter's lights out, but this is ridiculous.
This poor fighter got KTFO while the lights were bugging out at PFC: Gladiator 6. #RussianMMAthings pic.twitter.com/pflJHrqT8d

— caposa (@Grabaka_Hitman) October 19, 2019
View this post on Instagram
–
Comments
comments