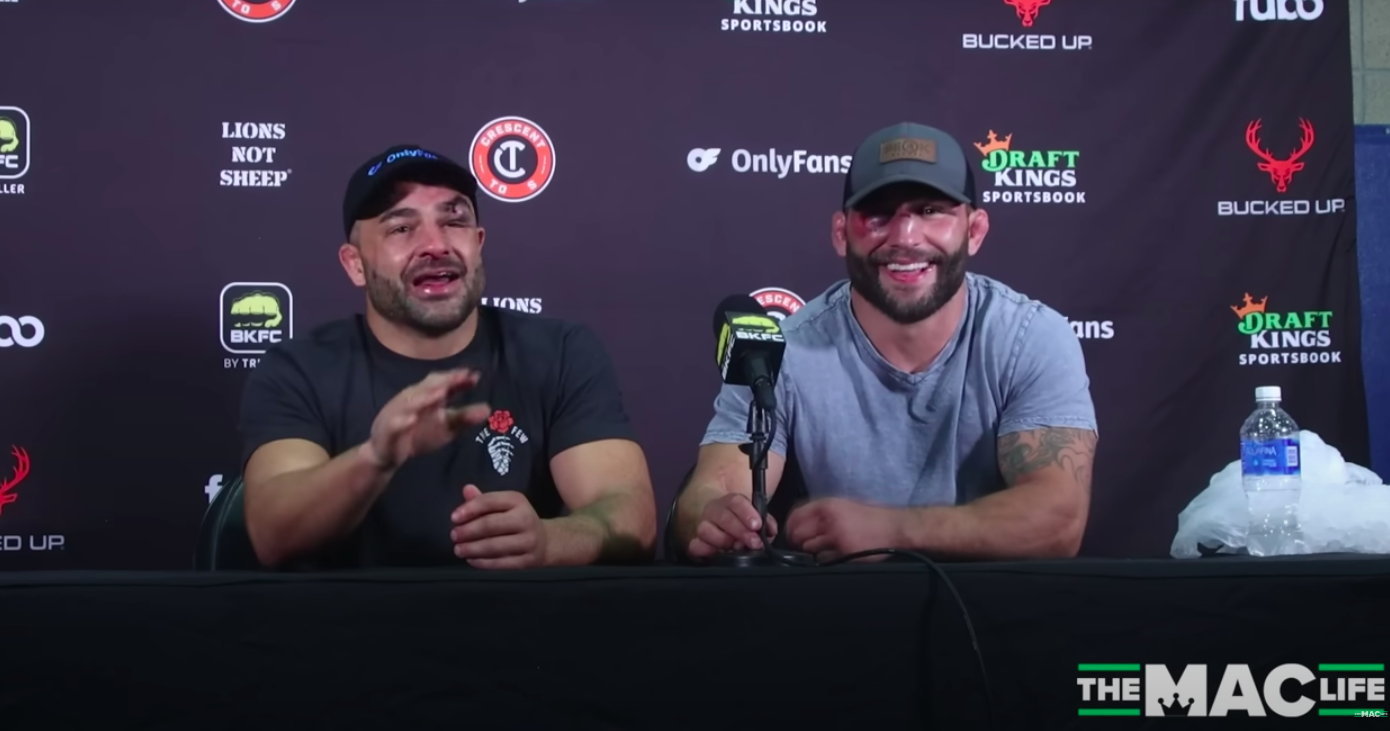 When it comes to sharing a cage with Conor McGregor, both Eddie Alvarez and Chad Mendes can tell some stories.
But to have Conor McGregor outside of a ring, bellowing advice at them in the midst of a heated bare-knuckle boxing match? That's probably a new one for them.
On Saturday night in the co-main event of what was arguably the most high-profile Bare Knuckle Fighting Championship card to date, UFC veterans Alvarez and Mendes went five rounds with one another, swinging haymakers throughout until Alvarez was declared the winner by judges' decision. McGregor, who holds wins over both, was ringside and could be heard on the broadcast calling for certain shots to be thrown — with Alvarez even acknowledging the Irishman after delivered an uppercut requested by McGregor.
"I thought he yelled 'uppercut' for me to do it," Alvarez said to TheMacLife after the fight. "But I overheard that he was helping [Chad]. I think he's playing both sides!"
–
Comments
comments