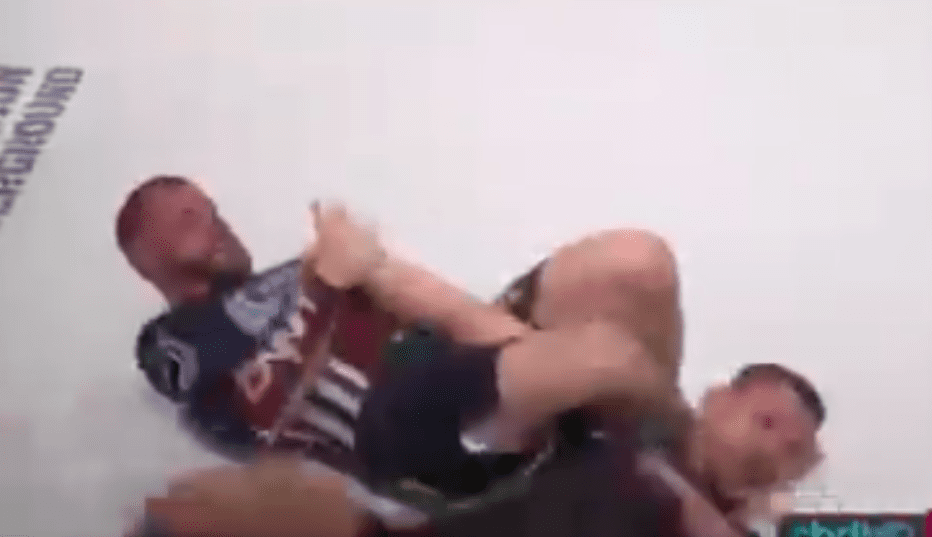 The latest iteration of Chael Sonnen's Submission Underground grappling series took place Sunday evening at an "unknown location" in Sonnen's native Oregon and featured a selection of mixed martial artists and reputed grapplers, but the main talking point to emerge from the event centred around veteran UFC fighters Donald Cerrone and Rafael Dos Anjos.
And it wasn't without controversy. In the overtime round of their bout, 'Cowboy' snatched an armbar which appeared to coax a tap from the former UFC lightweight champion but Dos Anjos immediately protested, saying that the 'tap' was actually him attempting to push Cerrone's knee away from the armbar position.
Given that Submission Underground is known for making up some of its rules on the go, another overtime round was instituted so as to remove any sort of controversy — only for Cerrone to land the armbar, and a conclusive tap, from Dos Anjos.
Check out the footage below:
Better view of the tap/push #SUG19 pic.twitter.com/3QvUC9SvT8

— ShayMyName (@ImShannonTho) December 21, 2020
Repetición de Cerrone vs Don Anjos
… Dada la polémica se volvió a repetir el OT 2 y ganó nuevamente Cerrone pic.twitter.com/3XhmIZn6qA

— Liam Arturo (@LiamArturo6) December 21, 2020
Elsewhere on the card, Bellator light heavyweights Ryan Bader and Anthony Johnson took on one another, with Bader awarded the win via escape time.
Comments
comments