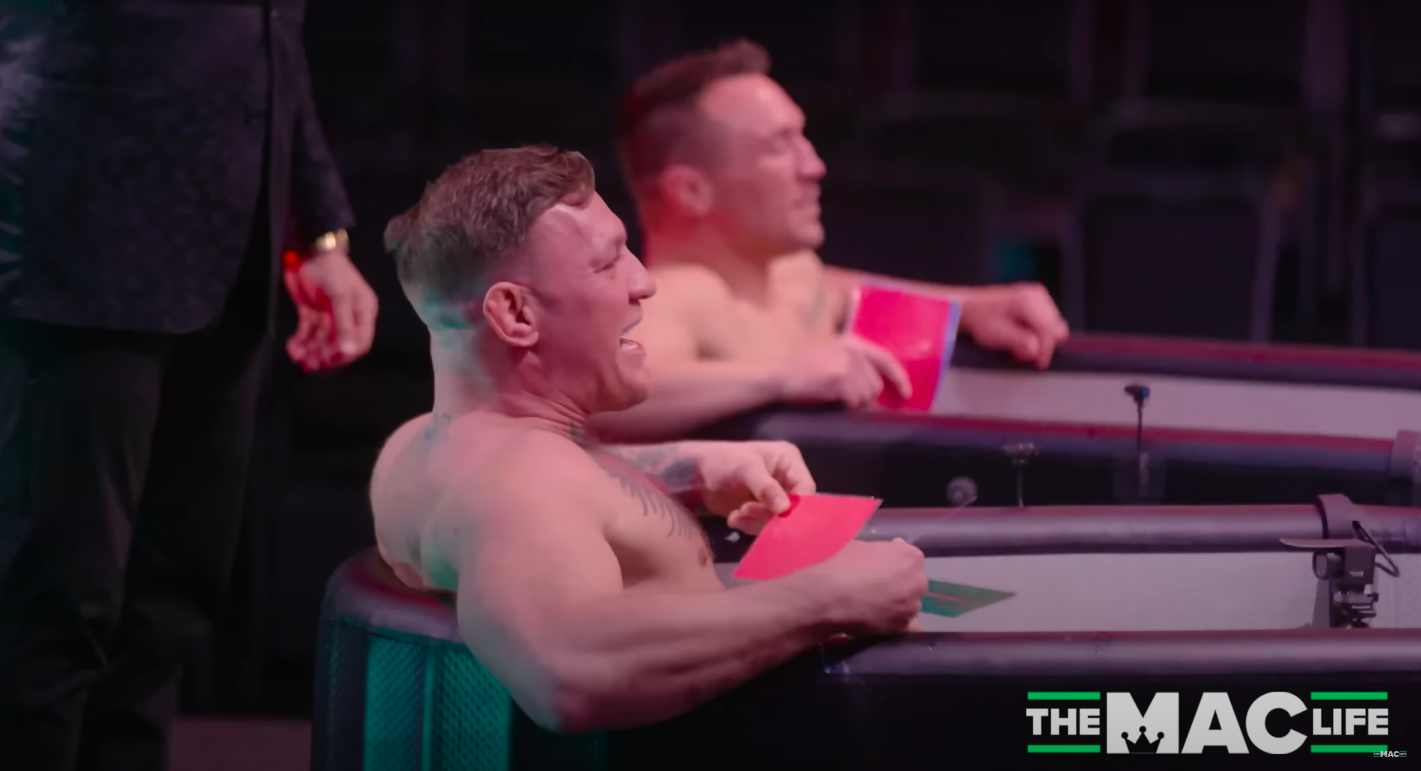 Dana White didn't like what he saw on the TUF 31 coaches challenge between Conor McGregor and Michael Chandler.
One of the centrepieces of The Ultimate Fighter has long been the coaches challenge which takes the pressure off the competitors and places it squarely on their coaches, as they compete in a one-on-one battle of skill or endurance — but this one left a sour taste in the UFC president's mouth.
The latest episode, which aired last night, tasked McGregor and Chandler with answering MMA trivia questions while sitting in an ice bath — with McGregor winning by a score of 16-14 in the challenge which saw both men submerged in icy cold water for almost 30 minutes.
And speaking to The Mac Life afterwards, Dana White was pissed.
"I'm gonna tell you this. It was a huge, huge f*cking … clusterf*ck by the production team that shot this thing," White said. "Completely f*cking irresponsible, completely a sh*t show, and both of them could have been hurt during this. It was a f*cking ridiculous what happened during the coaches challenge."
White added: "I did 37 degrees (Fahrenheit) in New York for seven minutes. We did two days at six minutes, we did the last day at seven minutes. These guys did this thing for almost 30 minutes. Dangerous, stupid, irresponsible, and just completely f*cking ridiculous on the part of the production crew that handled the coaches challenge."
Check out the footage below:
–
Comments
comments