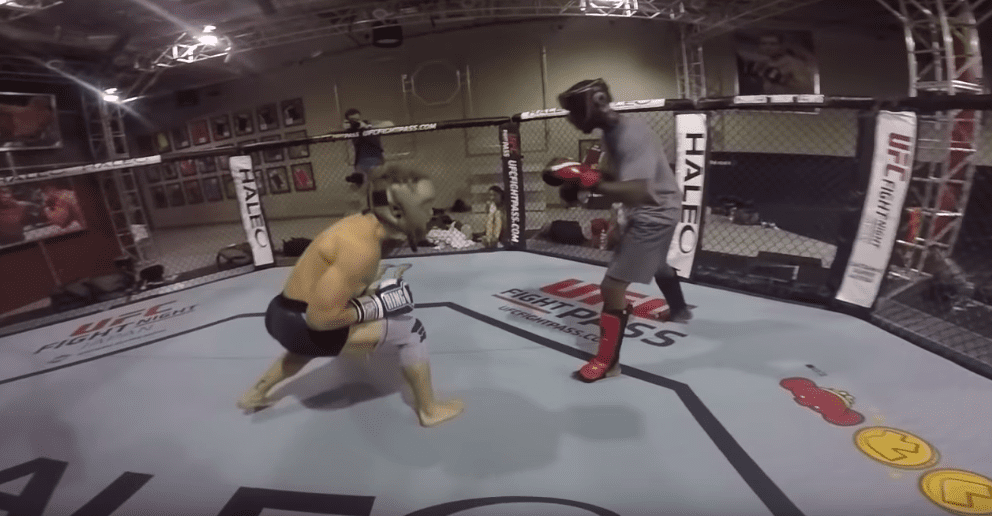 While there was ample evidence to suggest it throughout his UFC tenure to that point, as well as a history-making spell in the Cage Warriors promotion, Conor McGregor's UFC 189 interim featherweight title clash with Chad Mendes solidified the Dubliner's status as a unique athlete.
As has been well documented to this point, particularly in his 'Notorious' documentary, McGregor had suffered a serious injury to his ACL 14-weeks out from the fight. The 80% tear severely impacted his mobility in preparation for what was — at the time — the biggest fight of the Irishman's career. As John Kavanagh later stated, the injury and the importance of minimising the potential for exacerbating it.
"We didn't do one live round of MMA sparring or wrestling for this training camp because Conor had an injury. So we weren't able to train at full pace. So this wasn't us at full capacity either," Kavanagh said to Ariel Helwani in the days after the fight.
"The injury is completely healed now, but it wasn't until about two weeks before the fight that we felt it was 100%, but we still didn't do any full rounds because we didn't want to exasperate it. Really, the first round of real wrestling was done in that fight."
Recently, Kavanagh posted a video of a sparring sessions in advance of the UFC 189 main event featuring McGregor and SBG's Frans Mlambo, a high level striker and amateur world champion, shot in The Ultimate Fighter gym in Las Vegas.
Check it out below:
McGregor commented on the video on Twitter, adding further details.
A spar in the lead up to the Mendes fight. Just weeks after ACL tear. Note the occasional buckle in the leg + zero kicks.
The spar before this you tried to pull me from the fight.
Good times!
Always good, sharp work with @FransMlambo!
Looking forward to his next outing! https://t.co/xPBKyYj4tQ

— Conor McGregor (@TheNotoriousMMA) April 4, 2019
Some of the techniques which were used to defeat Mendes in their fight are apparent in the video, including a couple of those left crosses which proved the undoing of the American wrestler. It is also interesting to see McGregor's knee give way at one point during the footage, reminiscent of the same thing happening late in the fight against Max Holloway in August 2013 after McGregor first injured his knee while passing the Hawaiian's guard.
As for the fight itself, McGregor won his first UFC world title by knocking Mendes out with three seconds remaining in the second round in Las Vegas' MGM Grand Garden Arena.
The rest, as they say, is history.
Comments
comments