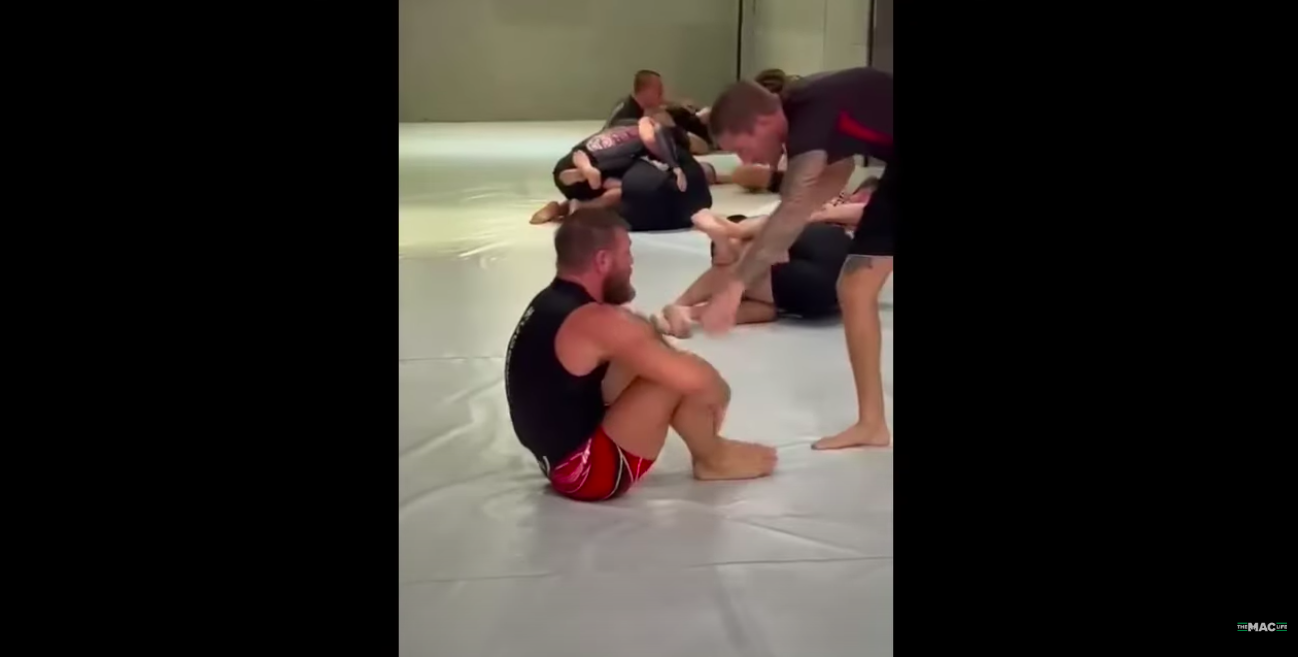 Anyone who has ever spent more than a few minutes on a BJJ mat probably knows what it feels like to be in a guillotine choke. 
The technique, which has led to the tap of many a tired wrestler in mixed martial arts competition who left their head where it shouldn't be for a split second, is one of the more common submissions seen in MMA — and once it's locked, it's usually time to go to sleep. Like most submission techniques, though, there are escapes available if applied done at the correct moment; such as that displayed by Conor McGregor in the second round of his UFC 189 headliner fight opposite Chad Mendes in July 2015.
Mendes attempted a guillotine choke, but McGregor willed his way out and brought the action back up to the feet.

This was the beginning of the end of the contest. pic.twitter.com/1KTNq5UdYZ

— MMA History Today (@MMAHistoryToday) July 12, 2018
And judging by the video below, McGregor still has that particular escape in his box of tricks — and if you want to know how to do it for yourself, check out Coach Owen Roddy's explainer on how to perform the technique a little bit further down the page.
Comments
comments