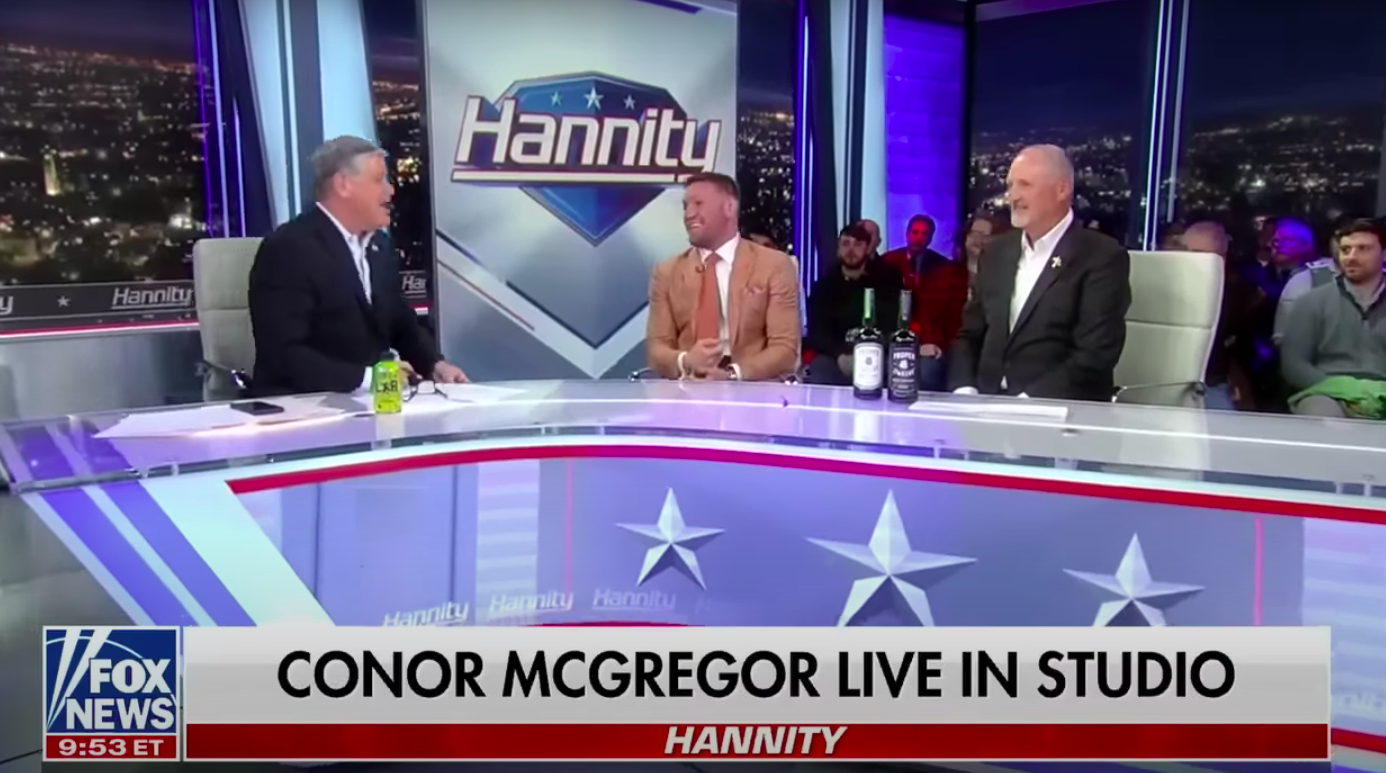 Conor McGregor, who has long been a committed supporter of first responders charities, has doubled-down on his commitment to the charitable cause by donating $1 million to the Tunnels to Towers Foundation in front of a live audience on Wednesday's edition of Sean Hannity's news review show on Fox News. 
"As human beings, it's a must to give back," McGregor said after handing over the check to the group's CEO Frank Siller in New York on Wednesday. Siller established the foundation in the wake of the death of his brother Stephen Siller, who passed away during the terrorist attacks in New York City on September 11, 2001.
"I work to give back. I work to support my family, and, you know, this is what we must deal with. If people want to help donate to this great foundation, Tunnel to Towers, you can also, we'd appreciate that greatly." Hannity subsequently pledged to donate $100,000 to the cause, which benefits the families of fallen emergency workers.
Proper Twelve donates $1M to Tunnels To Towers Foundationpic.twitter.com/FvKiL0cKEH

— Jed I. Goodman © (@jedigoodman) March 16, 2023
McGregor's donation is the latest such effort arranged via his Irish whiskey empire, Proper No. Twelve, which has siphoned off sections of its revenue for donations to charities such as Tunnels to Towers for much of the past few years. Siller explained to McGregor that this donation, and the several others which have come before it, have immeasurably helped families of firefighters and emergency workers through some of the most trying times of their lives.
Siller added that this donation will benefit the wife and children of Jason Arno, a firefighter who tragically lost his life recently in upstate New York.
"You should know that this money that you gave us and the viewers that have helped us for years, this is how we pay off these mortgages," he said.
Comments
comments