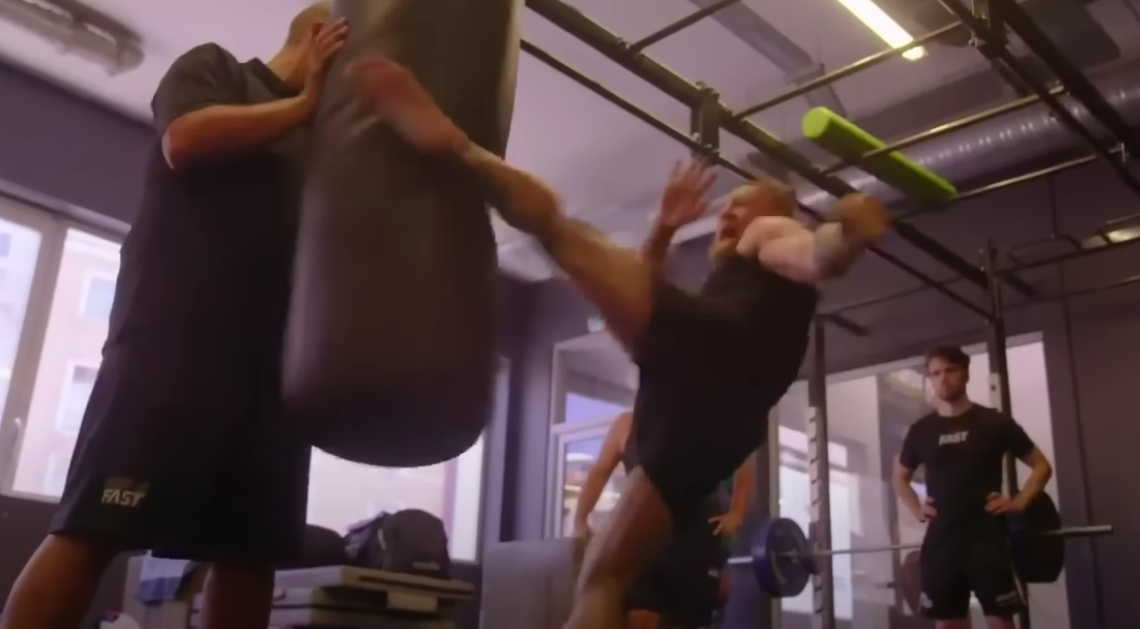 Conor McGregor once described the impact of his kicks being akin to "a baseball bat wrapping around the neck". Well, batter up. 
Less than a year after suffering a broken leg in his most recent bout in the Octagon, Conor McGregor continues his recovery at a rapid pace after being cleared to once against throw kicks from his left side. The latest sign of McGregor's return to full fitness comes after he was cleared to return to sparring in April, with much of his comeback to the training room being documented in a series of videos online.
This latest indication that his comeback to the cage is nearing see him once again display use of the eight points of attack, with the particular kick being employed in the latest video clip a well-known toy in McGregor's arsenal and one that was employed on several occasions in his his fights with both Dennis Siver and Max Holloway.
Check out the action below:
–
Comments
comments