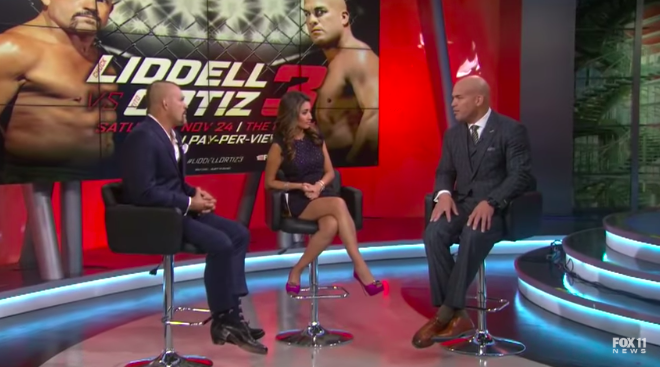 Whether we like it or not, Chuck Liddell and Tito Ortiz are scheduled to go at it one more time on November 24 next and as the Golden Boy promotional train chugs along it has placed the two MMA veterans in some unusual situations.
One such came on Tuesday during an interview with a FOX affiliate in Los Angeles. Liddell (48) and Ortiz (43) were live in studio separated only by a television host who, at one point, asked the pair to list off a compliment about each other as well as reveal some of their 'soft' side.
In this we learn that 'How To Lose A Guy In Ten Days' is Liddell's favourite 'chick flick' (Tito plumped for '50 First Dates'). Chuck, somewhat true to style, opted for New Kids On The Block as his favourite boyband while Ortiz, after a moment of consideration, went with Backstreet Boys.
The highlight though was the look of sheer confusion on The Iceman's face as he attempted to come up with something that he likes about his opponent.
Check it out below.
–
Comments
comments