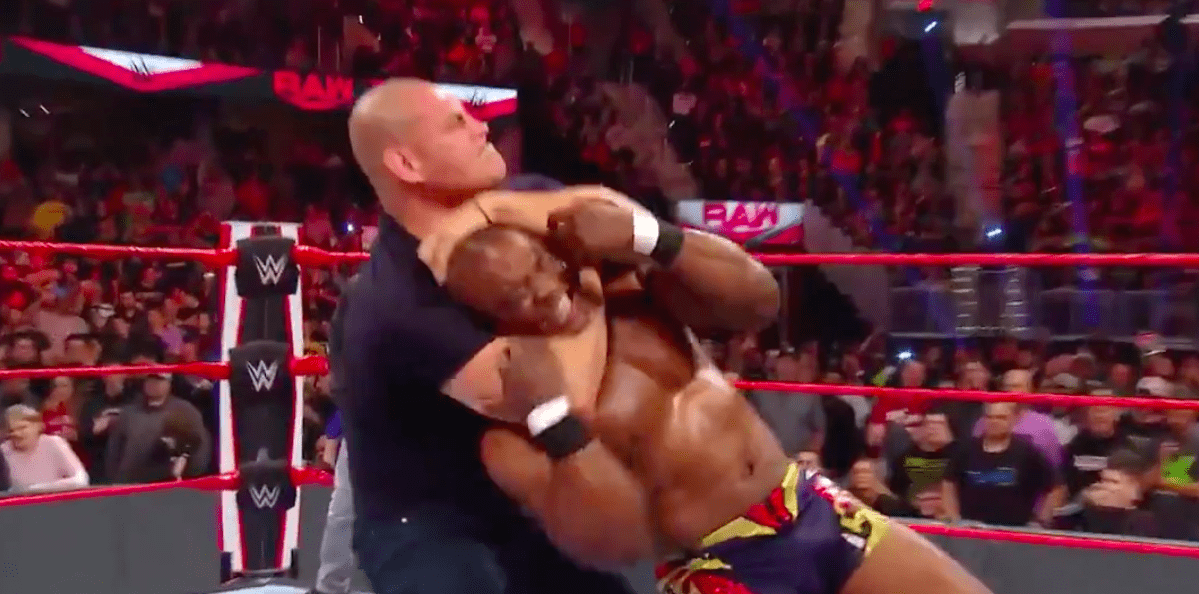 Well, perhaps 'choking out' is too grandiose a phrase here.
Former UFC heavyweight champion Cain Velasquez, now a fully-fledged member of the WWE roster, will make his in-ring debut in this latest leg of his career at an event called 'Crown Jewel' in Saudi Arabia on October 31 when he wrassles the man from whom he took the UFC title from back in 2010, Brock Lesnar.
Velasquez was restricted to just a handful of fights in the latter part of his UFC career owing to a litany of injuries. A keen pro-wrestling fan, he undertook training last year in the WWE Performance Centre and further forged his path with a series of appearances with Mexican promotion Lucha Libre AAA Worldwide. His performances there clearly turned the heads of the WWE who saw big promotional opportunities in placing him in a program with Lesnar ahead of their match in a little over a week.
The latest storyline beat for Velasquez came on Monday in which he attacked Shelton Benjamin, a former tag-team partner of Lesnar's, in defence of his 'friend' Rey Mysterio. The nature of his performance suggests that WWE officials are asking Velasquez to work a pro-wrestling style which leans heavily on his MMA experience, as he locked in a (very loose) rear-naked choke on Benjamin after landing a couple of takedowns and some ground n' pound.
In addition to the Velasquez vs. Lesnar match, the October 31 card will also feature a showdown between Tyson Fury and Braun Strowman.
Check out the footage of Velasquez's latest WWE appearance below.
Looks like @sheltyb803 got in trouble after running his mouth…@cainmma is here on #RAW! Ain't no stopping CAIN VELASQUEZ now! 👊 pic.twitter.com/S1t3TAbRTc

— WWE (@WWE) October 22, 2019
–
Comments
comments