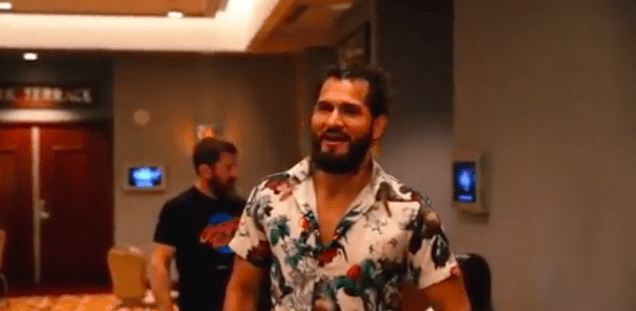 If the phrase 'people's main event' is to be applied to UFC 239 this weekend, odds are that most people would look towards the featured main card bout between Ben Askren and Jorge Masvidal.
Askren, the dominant, undefeated wrestler has been polarising figure since joining the UFC's welterweight roster late last year. The former Bellator and ONE Championship champion has been without equal in his MMA career thus far, defeating Robbie Lawler (in admittedly controversial circumstances) in his debut in a fight exciting — and brief — enough to whet fans' appetites into seeing him compete again.
Ditto Jorge Masvidal. The veteran American Top Team fighter has been one of the year's most talked-about fighters since delivering a one-shot KO to Darren Till in London last March, adding his name to a crowded list of contenders at 170-pounds. The winner of Saturday's battle will be ideally placed to challenge champion Kamaru Usman down the line.
Masvidal was absent from two promotional pressers in advance of the his bout with Askren, a man whom he has little reservation in admitting his lack of respect for and as he told The Mac Life this week, his first confrontation with his opponent came in an impromptu situation in a hotel lobby.
"I saw him yesterday actually when no media was around," Masvidal said. "We were just in the lobby, I was doing a photoshoot and he was being his pathetic self walking around and I jumped up on him. He just fucking froze and started talking and walking away and I said, 'be a man, come talk to me.' He said, 'no I have to use the bathroom.' He's just a fucking coward, bro."
This confrontation was captured by Askren's own vlog team and uploaded to the fighter's Instagram page, showing the meeting and even more interestingly, Masvidal's apparent habit of keeping his hands behind his back when talking to rival fighters as he did, briefly at least, during his 'three piece & a soda' routine with Leon Edwards in London earlier this year.
Check out the footage for yourself below:
View this post on Instagram
–
Comments
comments