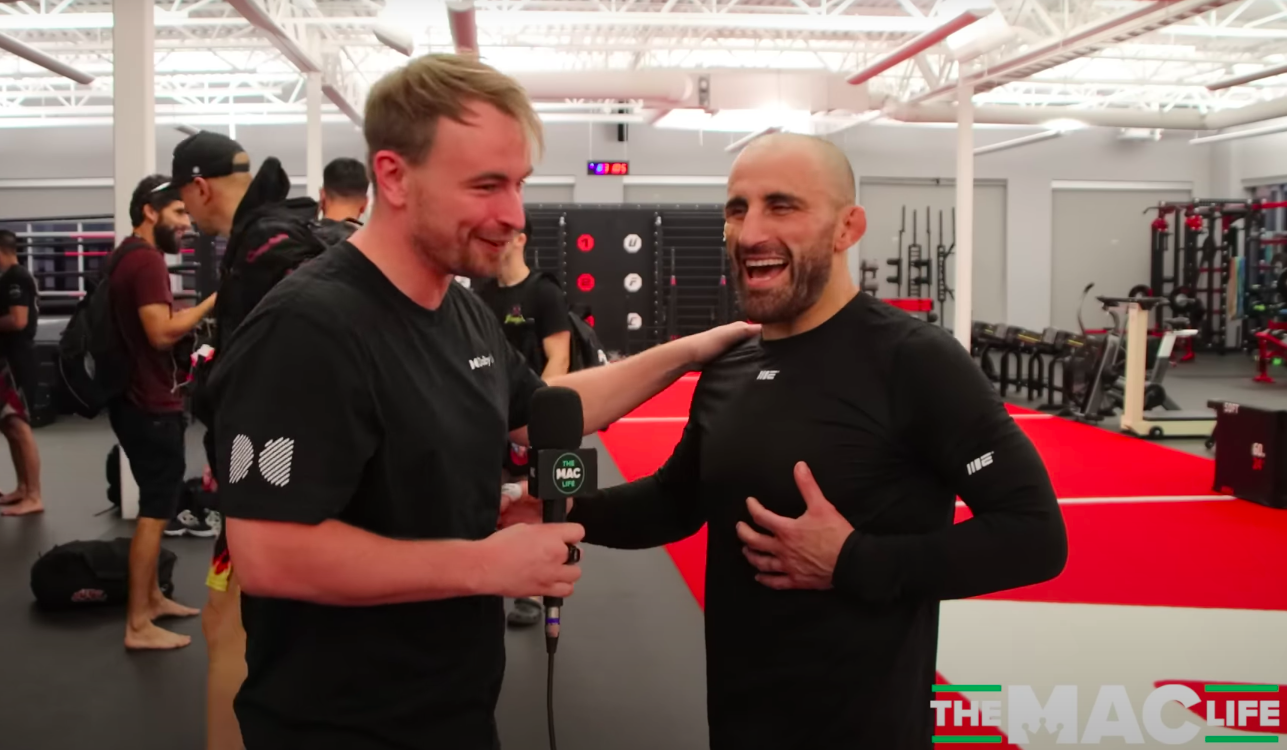 If this Mark Zuckerberg vs. Elon Musk fight ever truly gets off the ground, UFC featherweight champion Alexander Volkanovski says that he wants a piece of the action.
There has been considerable speculation over the past couple of weeks that the two Big Tech billionaires could compete in a bout which would be the 'richest' fight in mixed martial arts history. Dana White, perhaps seeing these same dollar signs, has given his blessing to the potential matchup by suggesting that he would happily promote it under the UFC banner, given that he believes it would be the "biggest fight in the history of the world".
Now, while it remains to be seen if fight fans would part with their cash to watch two relatively unskilled wealthy dudes square off in a cage, UFC champion Alexander Volkanovski isn't quite so cynical.
"I'm backing Zuck all the way," he told Oscar Willis of TheMacLife on Tuesday in Las Vegas ahead of his UFC 290 world title defence against Yair Rodriguez late on Saturday night.
The Australian champion and Zuckerberg are known to have good ties; particularly after footage emerged of the pair 'sparring' in the Facebook creator's 'Metaverse' virtual reality platform earlier this year. Zuckerberg has also trained extensively in mixed martial arts over the past few years, and has even medaled in California BJJ tournaments.
And Volkanovski is clearly impressed by what he has seen.
"I'm telling you, he's a bit of an athlete," the Australian continues. "The couple of times I've hung out with him, I was very impressed at how athletic he is — and fit he is, he's actually really fit. That goes a long way, and then he does martial arts on top of that. Obviously Elon's a lot bigger so that could make it more of an even playing field, but I'm backing Zuck all the way. I might even be in his corner, too."
Comments
comments