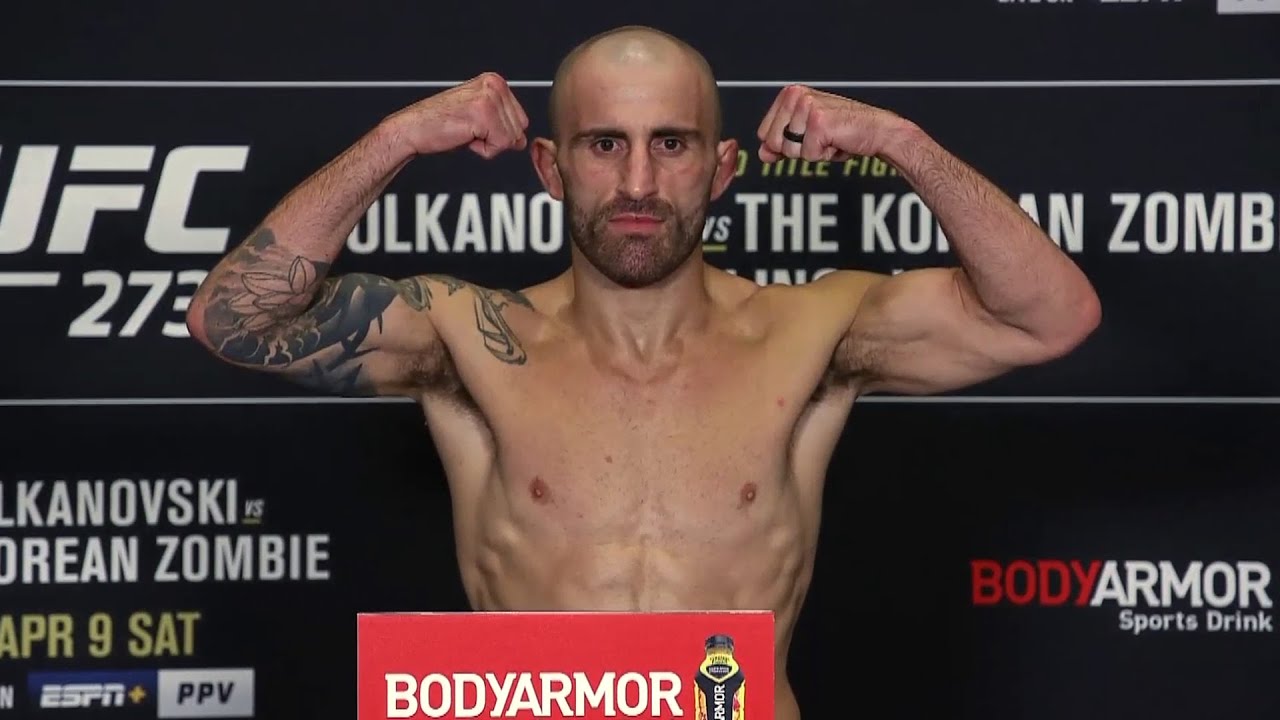 Alexander Volkanovski is in confident form days out from the biggest fight of his life. 
The UFC featherweight champion, who has been defeated just once in a career which extends back eleven years, has not yet met his equal inside the Octagon. Brian Ortega, Jose Aldo and even Max Holloway (three times) couldn't find a suitable riposte to the Australian's pressure game, where he couples walk-forward aggression with a technically sound skillset.
The man from whom he intends to seize the UFC lightweight title this weekend, Islam Makhachev, has been equally vociferous in his pre-fight predictions — though critics have highlighted that the Russian appears to be taking the challenge of Volkanovski lightly, frequently highlighting his height (he is 5ft 6in) as a significant factor in the fight and saying that he expects that he can knock the Aussie out despite holding just two KO or TKO wins on his UFC record.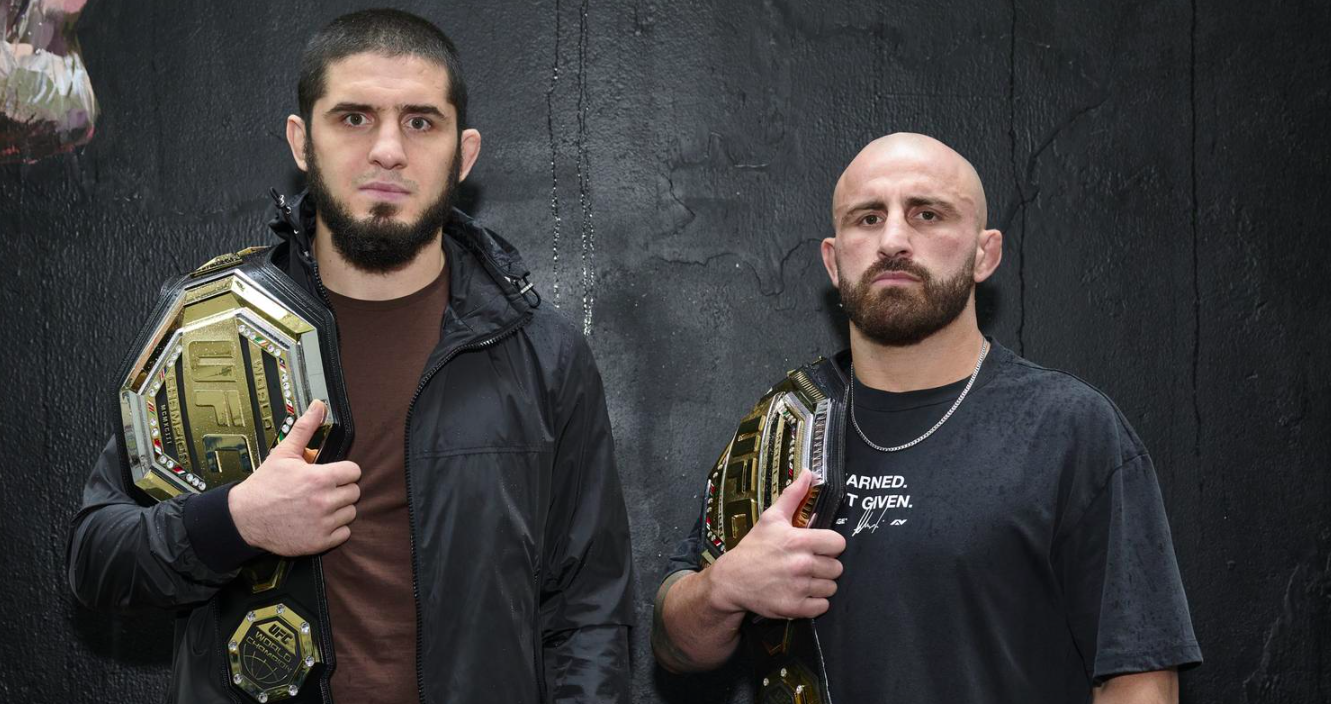 But the ultra-confident Volkanovski sees this as evidence that Makhachev truly isn't aware of what await him in the cage in Perth this weekend.
"If he's taking me lightly and thinks he will just be able to bully me, that's going to mess him up mentally when he realises he can't do that," he said on the UFC Countdown episode promoting the fight. He's got all people around him saying he's well-rounded and can strike. We'll see."
"I'm f*cking tiny. I've always been short," Volkanovski explained recently on Israel Adesanya's YouTube channel. "That's just how it is. Even the featherweights are taller than me. But you can see in his face like, 'This guy ain't too big.' I've seen that on plenty of people's faces. I've seen that on my previous fights. My last four, five fights, but that face quickly changes when I'm in the Octagon. Give me 10 seconds with him, that face changes real quick. All of a sudden that size doesn't matter, all of a sudden my footwork, 'Where's this guy at? I'm in a puzzle, he's already giving drama.'
"Then I put my hands on him, there's another problem. Then they try to grab ahold of me and I'm a little brick f*cking wall, there's another problem. That's when you see them start to crumble and be like, 'F*ck, what have I got myself into?' That's exactly what's going to happen with Islam, especially the way he's looking. I can tell he really thinks he's going to be way too strong."
Comments
comments