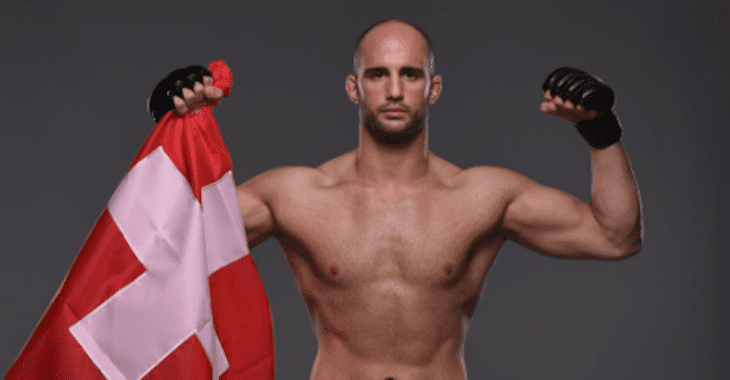 Volkan Oezdemir, the Swiss light heavyweight and presumptive next challenger for Daniel Cormier's title, has released a statement on the alleged 'bar room altercation' which led to his arrest for aggravated battery. 
Oezdemir was arrested on Saturday (Nov. 18th) in Fort Lauderdale, Florida, for his part in the incident and his manager Fredric Englund has released a statement in which he claims that his client was not the aggressor in the incident and acted in self defence.
The statement, first obtained by MMAJunkie, reads as follows:
"Volkan Oezdemir appeared in a Ft. Lauderdale, Florida courtroom Sunday morning in response to allegations from an incident in a Ft. Lauderdale bar on August 12, 2017. Mr. Oezdemir was accompanied by his attorney Bruce A. Zimet. Following a brief hearing (before) a Broward County Circuit judge, Mr. Oezdemir was granted a $10,000 bond during the pendency of his case.
"Mr. Zimet, a former federal prosecutor, described the incident that formed the basis of the case as nothing more than a bar room altercation in which Mr. Oezdemir, who was not the aggressor, was totally justified in all of his actions pursuant to Florida law. Mr. Oezdemir expressed his faith in the America judicial system and looks forward to all of the facts involved in the August 12, 2017 incident being made public. Mr. Oezdemir has full confidence that when the full picture is presented that he will be totally vindicated."
The UFC have yet to formally comment on the incident but depending on the legal proceedings and the amount of time that will pass before this is resolved, one would have to consider Oezdemir's status as the #1 contender for the light heavyweight as being in doubt, at the very least.
Comments
comments