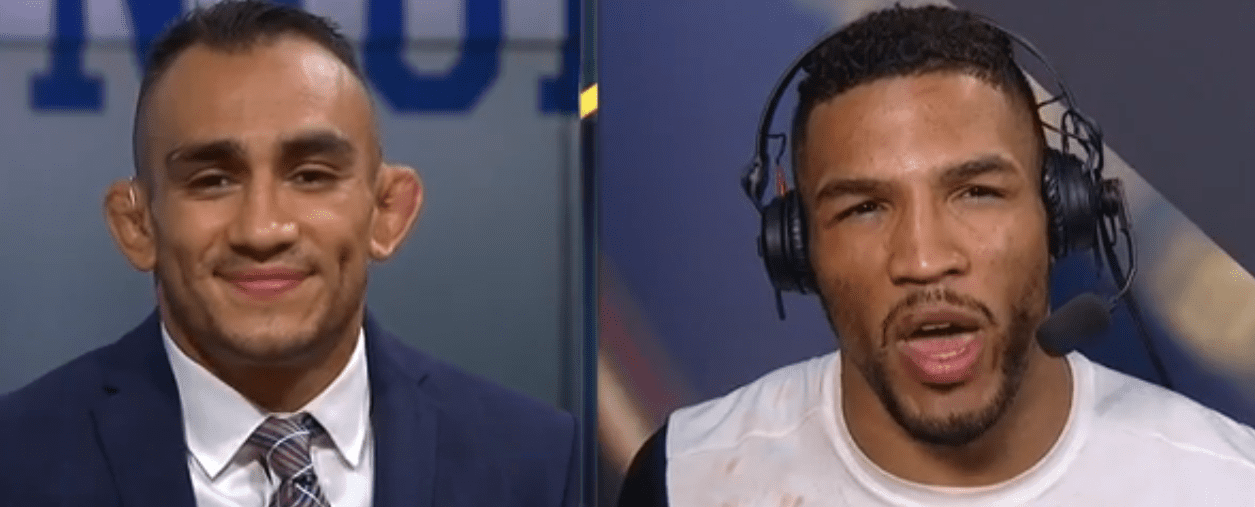 Moments after Kevin Lee walked out of the cage as a winner (albeit controversially) in Oklahoma, he appears to have maybe have his next fight set up.
Lee went onto Fox Sports 1 to speak with the UFC on FOX desk to discuss his victory, and with fellow lightweight contender Tony Ferguson working in the studio, it didn't take long for the insults to start flying.
Lee had taken umbrage with some comments Ferguson had made about his skills and training, and requested to speak to a 'real journalist'. Unsurprisingly, Ferguson had something to say about that, and the fact that Lee has been repeatedly calling for a fight with Khabib Nurmagomedov.
"You need to get in line son," Ferguson said. "You need to take a ticket, and you need to bleed a little bit. You need to go through guys like Edson Barboza, Rafael Dos Anjos, you're just barely breaking into this whole thing. … You don't want anything to do with [these hands]."
At the moment, while nothing has been officially been booked, it's likely Ferguson and Nurmagomedov will face each other in  a few months after a fight between the two was cancelled at the last minute earlier this year.
Comments
comments