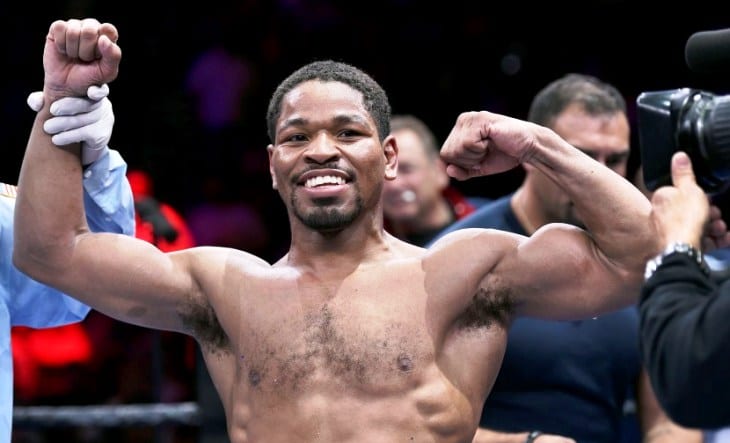 The recently released sparring footage between Conor McGregor and Paulie Malignaggi has dominated sports media since it dropped via Dana White's Instagram late on Friday.
The clips, of which there was two, appear to show McGregor knocking Malignaggi down after a flurry of punches — a charge Malignaggi disputes. The other shows the Irishman uncorking his trademark left straight, sending a plume of sweat into the air from the New Yorker's brow.
Apparently released by White as a retort to Malignaggi's claims that he was pushed by McGregor, the pushdown/knockdown clip appears to be the latter (by general online consensus, at least) and various members of the mixed martial arts and boxing communities have been asked to give their thoughts on the incident.
One of those is Shawn Porter. The 27-2-1 Ohioan will face Mayweather Promotions' Thomas Dulorme in the main event of the Fox Prelims for McGregor vs. Mayweather on August 26th and was asked for his thoughts on the now infamous clip while attending the 5th annual Nevada Boxing Hall of Fame Induction ceremony on Saturday.
Watching the clip for the first time, Porter said: "That's a knockdown. That's a knockdown."
"Conor's roughing up Paulie a lot like he should do Floyd," Porter added, elaborating on the rest of the brief footage. "And he's bringing that left hand, which we're all being told is going to be his deadly punch."
Porter defeated Malignaggi via fourth round TKO when they met for the IBF welterweight title in April 2014.
.
Comments
comments