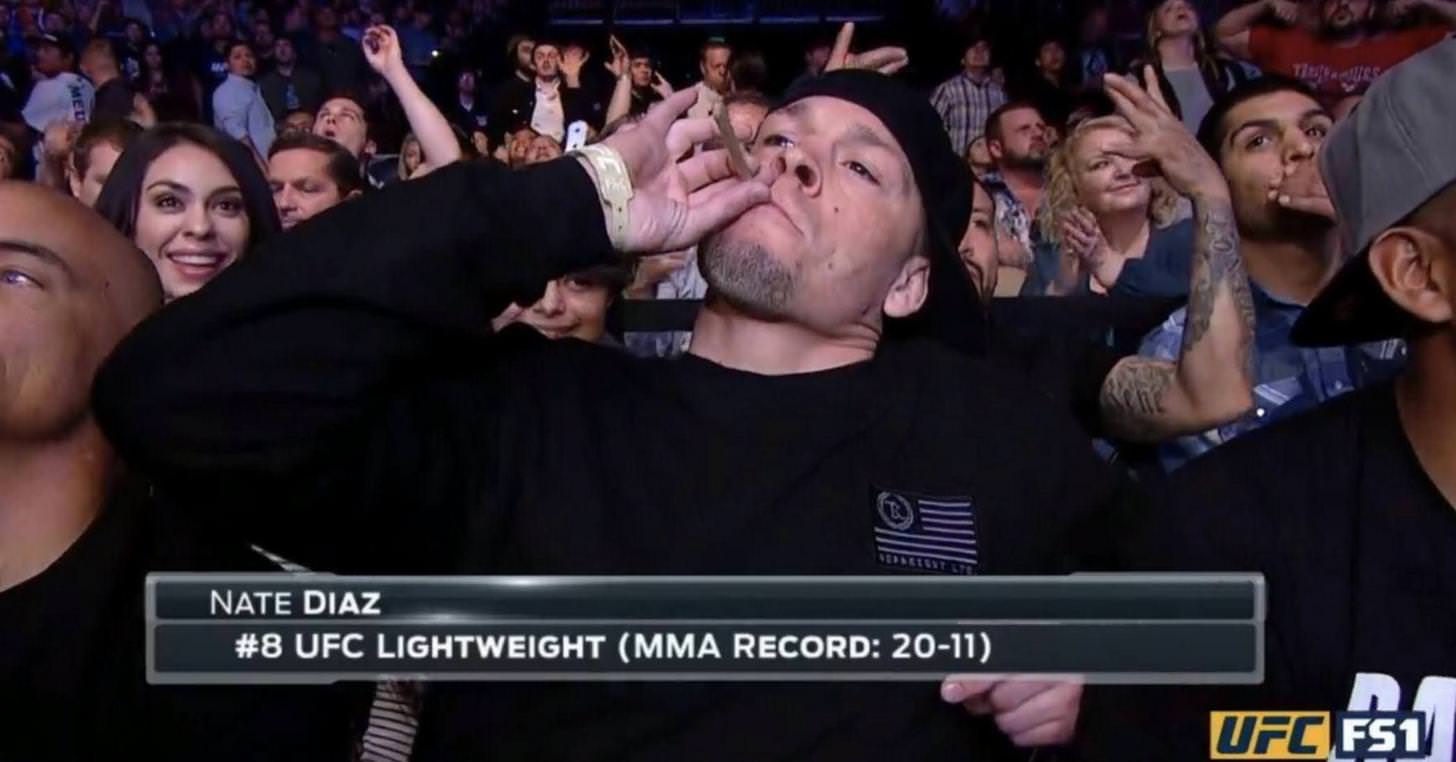 Nate Diaz is Nate Diaz, and that's why we like him.
While he's been out of the public eye and UFC conversation for sometime, the Stockton man has burst back onto the scene in the last few weeks, announcing his intention to return to the cage after getting "bored of not fighting."
And at UFC Austin, just moments before the main event, Diaz was shown on camera as the crowd cheered wildly. To the no doubt horror of the FS1 producers, it became clear that Diaz had a joint in his mouth and as he quickly whipped out a lighter, the scene changed.
It's as of yet uncertain just when we'll see Diaz back in action, but from his own Instagram, he's shown an interest in May or June. An opponent seems far from being booked, but names such as Tyron Woodley and Eddie Alvarez have been suggested.
Comments
comments