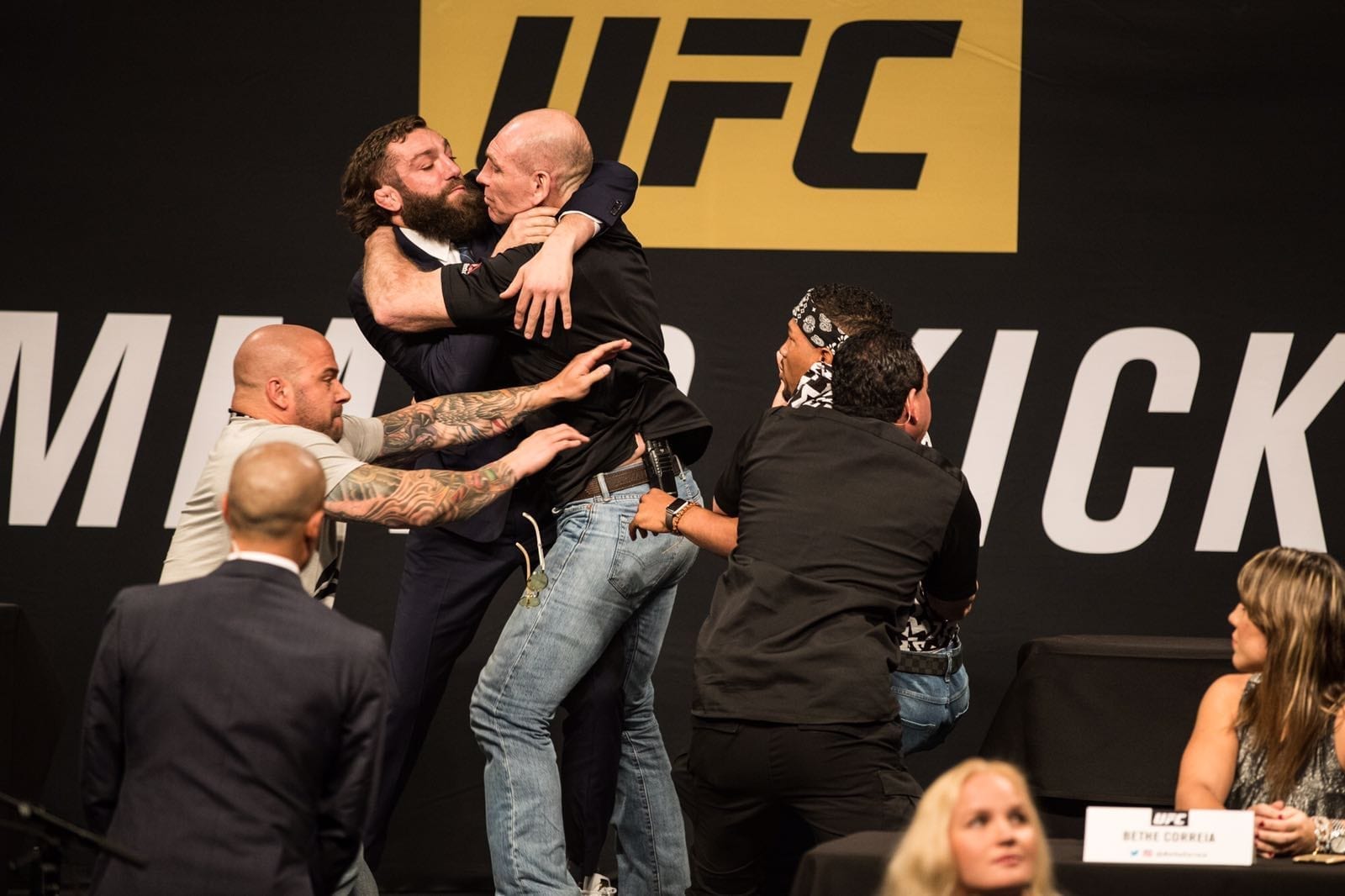 Well, if anyone thought the UFC Summer Kickoff Presser might have been a lacklustre affair, they were sorely mistaken.
With various trash talking thrown from multiple fighters at each other, it seemed as if everyone in attendance were feeling the idea of promotion well. But, when it came to Kevin Lee and Michael Chiesa, things went a little too far.
After Kevin Lee began to mention that Chiesa's mother would be in attendance to see her son lose, Chiesa became enraged, bellowing at Lee to not mention his mother before running across the stage. In response, Lee leapt to his feet and struck Chiesa with a right as security intervened.
Both men were escorted off stage.
—
Comments
comments