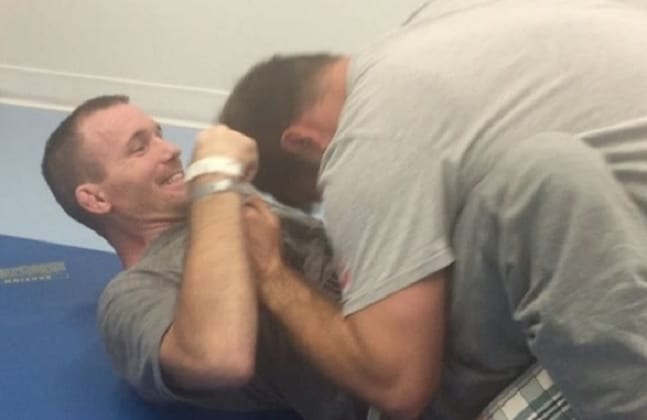 Just two months removed from a serious accident in which the car he was travelling in was struck by a train in his native Illinois, Matt Hughes is back on the jiu jitsu mat.
A video posted to Instagram on Monday evening shows Hughes, who appears to have lost a noticeable amount of weight during his recovery, rolling with friend Tony Zucca.
"I leave for only five days and come back to his ass wanting (and able) to roll!" Zucca wrote in a message accompanying the video.
"The only things that are important: firing muscles that haven't been used in a long time…and having fun! So awesome to see that smile and hear that laugh again. If I posted a video from day one and compared it to today…and you still didn't believe in miracles…well, there's nothing that's ever going to change your mind."
43-year-old Hughes, who retired from mixed martial arts following a loss to Josh Koscheck in 2011, was airlifted to hospital following the June 16th accident. The UFC hall of famer was "minimally responsive" following the accident, despite suffering no broken bones or internal injuries in the incident.
Comments
comments