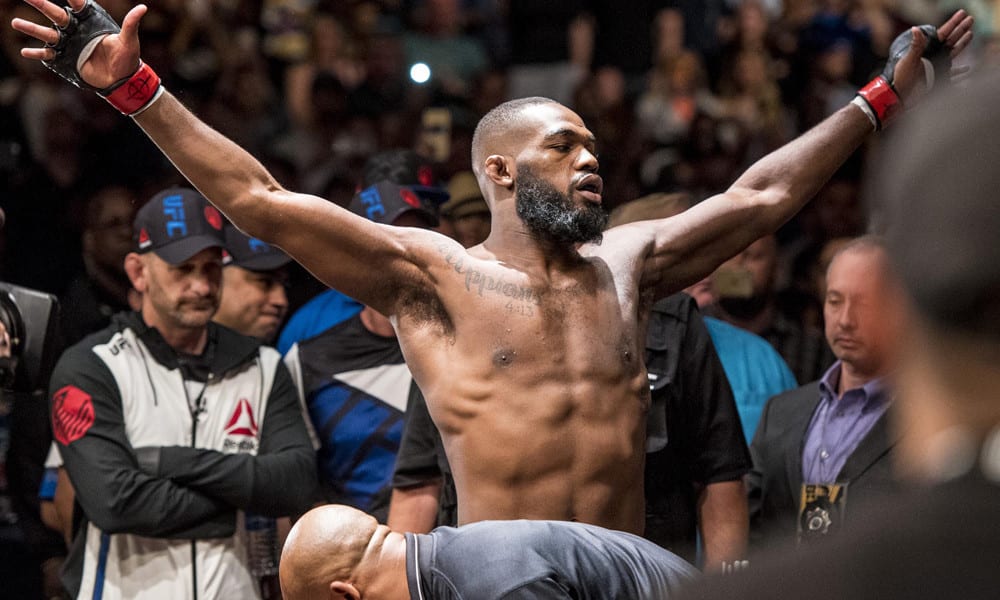 Jon Jones is back on top.
The former UFC light heavyweight champion faced his arch rival Daniel Cormier in the main event of UFC 214, winning in the third round after landing a vicious head kick that sent Cormier reeling.
After a series of elbows drove home the point, the fight was called, and Jones won back the belt he never lost.
Truthfully, it was an entertaining affair, with Cormier being far more game this time around than their first outing. But, a kick is a kick, and Jones walks out the victor. In a sincere moment in the post-fight interview, Jones paid tribute to Cormier as his fiercest opponent, and a man who forces him to be better.
HUGE HEAD KICK that leads to the KO for Jones!

The GOAT! 👑 pic.twitter.com/JsDhf49YyU

— Chase Sherman (@ChaseShermanUFC) July 30, 2017
What comes next for the fierce rivals is unknown, but for now, Jones has re-claimed his place as the king of 205-pounds.
—
Comments
comments