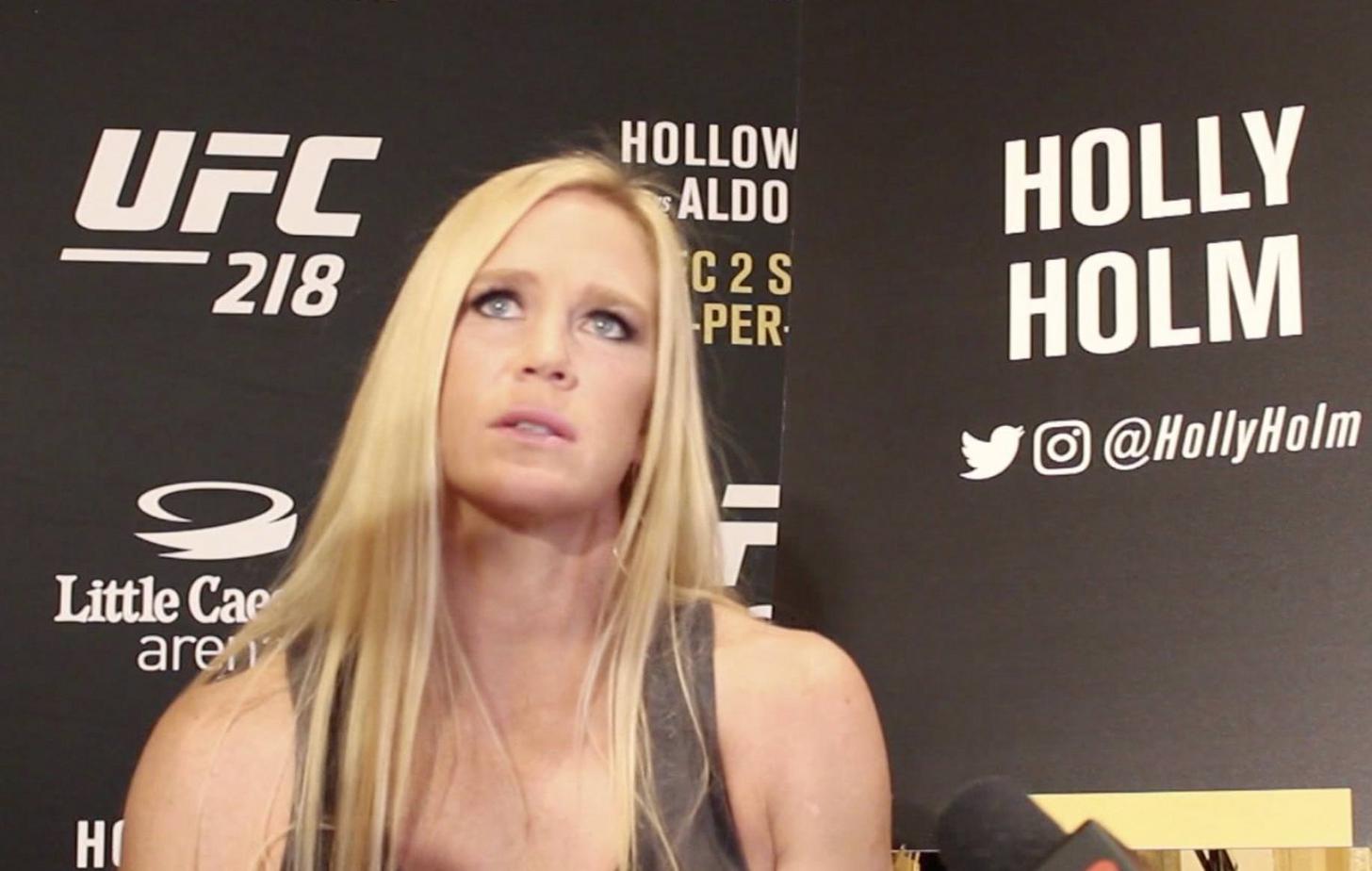 There's a lot on the line for Holly Holm at UFC 219.
The former UFC women's bantamweight champion will face off with current featherweight champion and dominant force Cris Cyborg in the main event of the end-of-year card. It's being tagged as one of the biggest fights in the history of women's MMA.
While the fight itself on paper alone has plenty to intrigue — particularly the styles of both women involved — there's a lot of historical context that either fighter could take with them in victory. For Cyborg, a win over Holm could well cement her legacy as the most dominant female athlete ever found in mixed martial arts, while a win for Holm would mark her down with two huge accomplishments.
First, she'd be the only woman in history to hold two UFC belts in two divisions. Second, she'd be the only woman in history to defeat both Cyborg and former champion and pioneer, Ronda Rousey.
"If I beat both of them then I did great in winning both of those fights," Holm said. "But I'm actually a true believer in the fact that a career is everything that leads to these points. Every fight I've had has done something for me in my career or even in my personal life. Do I want that as an accomplishment? Do I want that as part of my legacy? Yes, I want that.
"But those two fights don't define my entire career. Yes, are those the two biggest pinnacles? Yes. But that does not mean that those two define my career, there's a lot of obstacles on the way and a lot of champions along the way that I've faced. I don't ever feel like they didn't have a purpose. Everything has a benefit. You can't put fourteen years of fighting into two fights.
However, while she refuses to pin her entire MMA career on the win or losing of one fight, Holm makes no bones about the fact she fully desires to hold gold in multiple weightclasses. After doing it in boxing, Holm made the transition to mixed martial arts with the same goals in mind — doing what hasn't been done.
"I really want that," Holm said of holding two titles. "There's a lot of things I wanted in boxing. After I fought in one weight class, I thought I want more. So I had three weightclasses I fought in at boxing. Then I thought, you know what, I'm going to be the first person — male or female — to have world championships in boxing and in MMA, and I was able to do that.
"Why not have another one? I want to do something that hasn't been done before, so yes, that's definitely something that motivates me."
Comments
comments