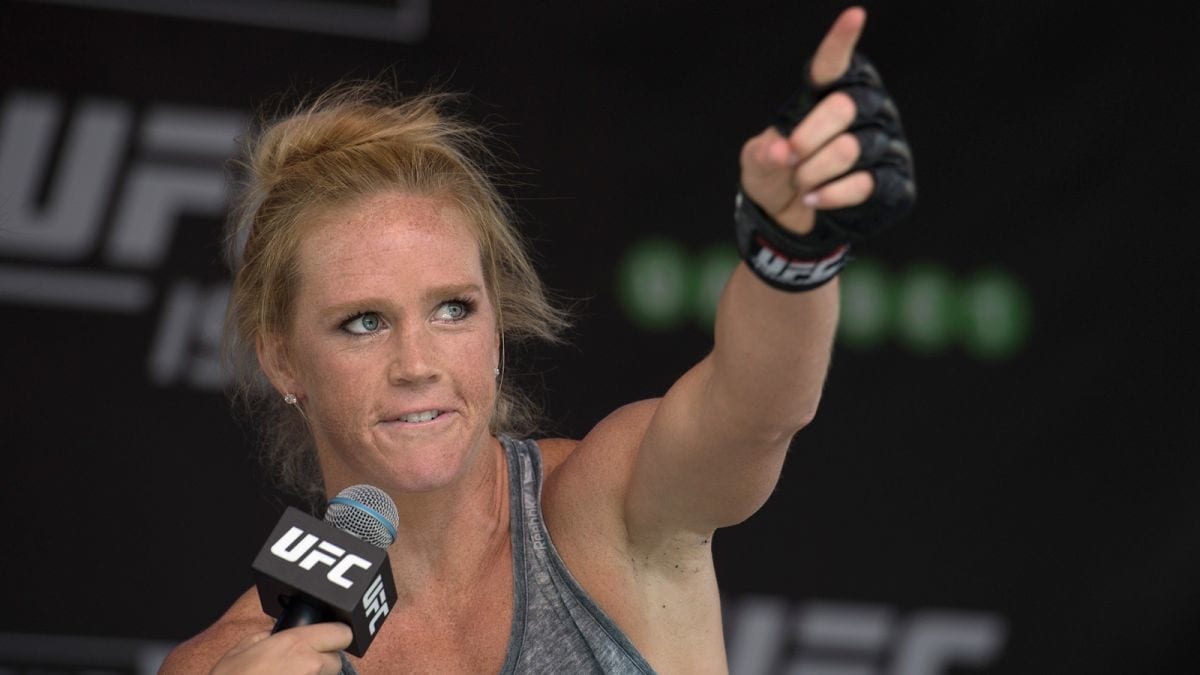 Holly Holm isn't known for her trash talk, but apparently there comes a point where she's not prepared to stay quiet.
As rumours of a contest between Holm and UFC women's featherweight champion Cris Cyborg continue to heat up, with an eye on a date at the end of the year, Cyborg has recently taken to her social media to object to the number of USADA tests she's been expected to take.
3th visit from USADA in less than a month.
Let's go see if my next opponent is doing exams in the same proportion I'm doing! 👀 website guys pic.twitter.com/2K8epQj91R

— #CyborgNation (@criscyborg) October 16, 2017
While Cyborg doesn't say she wishes to be tested left, she has repeatedly stated that she wants Holm (or presumably any prospective opponent) to be tested an equal amount.
I want a guarantee @hollyholm is tested same number of times as me during this camp @UFC @usantidoping her gym has a history 2! I'm clean

— #CyborgNation (@criscyborg) October 16, 2017
There should be no problem testing both the same amount of time. Name a gym in mma with more @usantidoping violations than @JacksonWinkMMA

— #CyborgNation (@criscyborg) October 16, 2017
I am clean athlete agreeing to test the same # times from today until dec 30 fight gives @HollyHolm n myself chance 2 prove we fight clean

— #CyborgNation (@criscyborg) October 17, 2017
Evidently, those comments have irked Holm, the former UFC women's bantamweight champion, who today posted a video on Instagram (captioned "I just wasted a minute of my life on this video) refuting Cyborg's claims and pointing out that Holm herself has actually been tested more.
"So apparently there was a little bit of drama today because USADA went to Cyborg's house and I know I've been the topic of interest a lot on her social media and I don't mind fighters trying to promote fights, that's fine, but let's be real for a minute," Holm said.
"She said she's been tested by USADA and wants to be tested just as much, and she probably should have looked on their public records on the USADA web page and seen I've been tested nine times compared to her eight. I'm in no race, I really don't care, I just know I compete clean and they test me all the time. So, I just never needed an applause for passing my tests. In the meantime, I'll just spend my time training and she can spend her time complaining and making false accusations and false memes."
—
Comments
comments