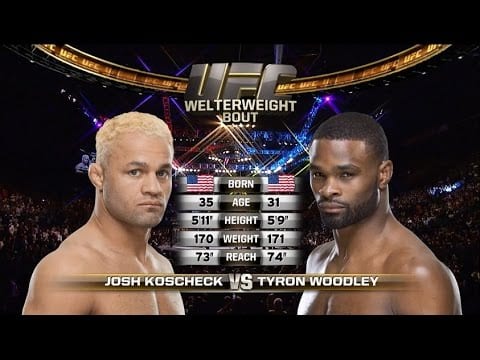 With UFC 205 just around the corner, the promotion is ramping up the excitement.
As always, they're releasing some of the best showings of the main event stars before they step foot in the Octagon one more time, and with Tyron Woodley vs. Josh Koscheck, they're showing one of the most brutal knockouts that Tyron Woodley has ever administered.
At UFC 209, Woodley will defend his welterweight championship against Stephen Thompson, the man with whom he drew back at UFC 205 in November.
—
Comments
comments