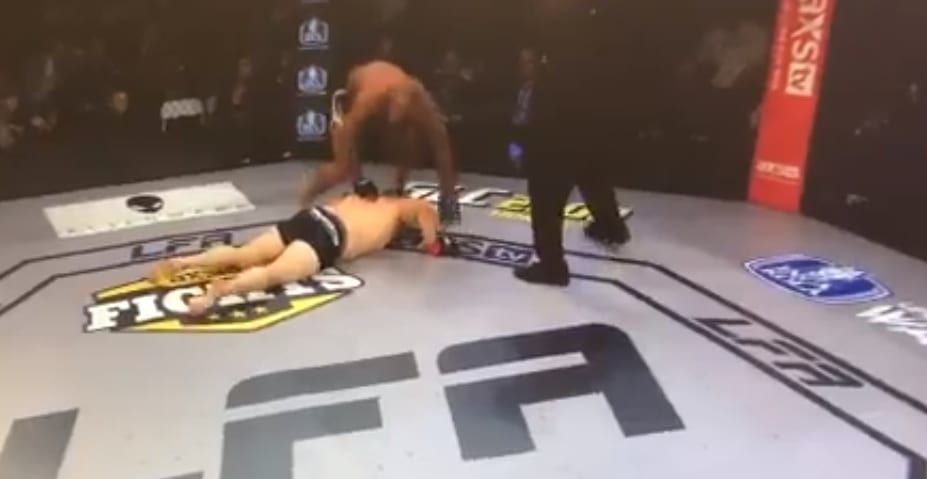 Well, there's a headline we didn't think we'd be writing today.
A match-up between debuting heavyweights Drew Chatman and Irvins Ayala ended in bizarre circumstances at Friday's night's LFA 36 in California. After a strange finish in which Ayala accidentally knocked himself out on Chatman's knee while attempting to land a hammerfirst on the ground (which is bizarre enough in itself), the victorious Chatman decided to stand on his unconscious opponent's back and front flip off it.
He was subsequently disqualified from the bout, AFTER the final bell in what has to be something of a rarity in mixed martial arts competition.
Another thing which makes this all the more unbelievable? Chatman's nickname is 'Honorable'. Yeah, about that…
Watch the clip via David Clark on Twitter below:
And then this happened… WTF?!? @LFAfighting #MMA pic.twitter.com/ml8OueDkRQ

— David Clark Ⓥ (@wearesuperman) March 24, 2018
[
MMA Mania
]
Comments
comments