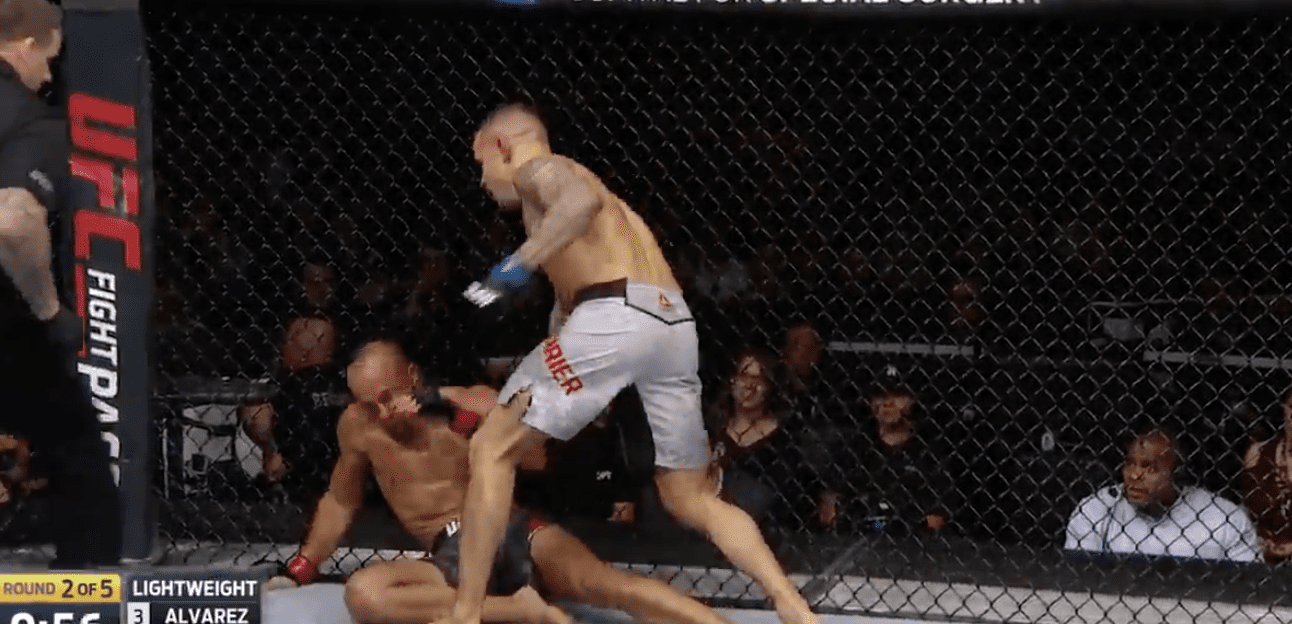 It was billed as violent, and by god it became violent. On Saturday night's UFC on FOX card in Calgary, Dustin Poirier found revenge as he defeated Eddie Alvarez by TKO in round two.
And, as is the way of the world, an illegal blow had something to do with it. As the two engaged in a technical brawl, Alvarez pinned Poirier against the fence and landed a 12-6 elbow that caused referee Marc Goddard to separate the fighters and start them back in the middle of the Octagon. Immediately, Poirier lunged forward, rocking the former UFC lightweight champion and forcing Goddard to step in and call the bout.
After the fight, Poirier acknowledged there was just one thing on his mind — UFC gold — as he called out UFC lightweight champion Khabib Nurmagomedov.
All questions answered. @DustinPoirier, you are one bad dude! pic.twitter.com/NcCeodInjA

— FOX Sports: UFC (@UFCONFOX) July 29, 2018
An absolute onslaught by @DustinPoirier! pic.twitter.com/Gt1M32Ioz0

— FOX Sports (@FOXSports) July 29, 2018
"Just look at my track record," Poirier said post-fight. "Eddie Alvarez, former champ. "Anthony Pettis, former champ. Justin Gaethje, former champ. Eddie Alvarez, former champ. That's four champions in a row, what else do I gotta do? This is like my 23rd fight in the UFC. Come on, man. Khabib-ee, where you at?"
Comments
comments