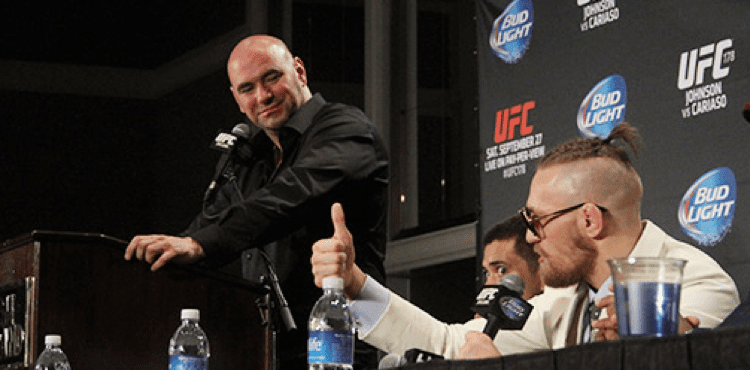 It's often said that there are certain fighters — whether they be boxers or mixed martial artists — with an aura of intimidation about them. Floyd Mayweather is often, albeit not for his stature, touted as one of those fighters.
Whether it's the extra attention a fight with Mayweather brings, or whether it's the prospect of stepping in against one of the most dominant boxers of all time, plenty of Mayweather opponents remain vocal until the moment the bout agreement is signed.
According to UFC president Dana White, McGregor fans don't need to worry about anything of the sort happening should the Irishman and Mayweather meet.
"Usually when guys do press conferences with Floyd they clam up and they don't say anything — That won't be the case in this one," White said speaking with the LA Times.
Much has also been made of McGregor's chances in the ring, with various pundits pointing at his limited boxing experience as evidence that he would struggle against the 49-0 Mayweather. According to White, much the same as the promotional side of things, McGregor will not be intimidated.
"People realise that Conor's stepping into a one dimensional game," White said. "Whereas over here it's a fight. Do you know what I mean? … In a real fight, McGregor kills him in thirty seconds."
Comments
comments