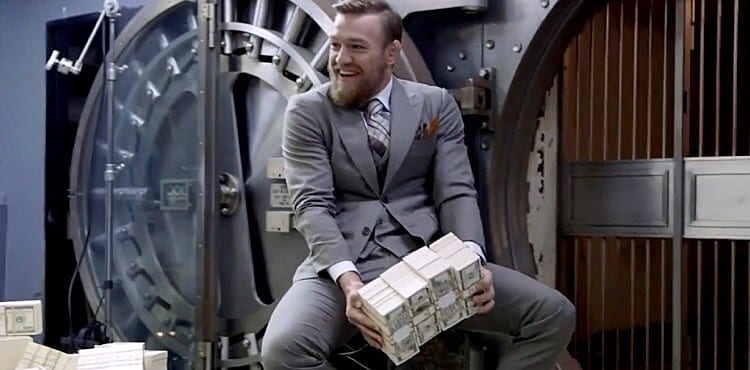 The talk has begun.
Ahead of the first stage of his media tour for the Floyd Mayweather bout, which starts today in Los Angeles, McGregor was spoken to on Rodeo Drive by TMZ. Unsurprisingly, the Irishman didn't wait to let lose on the boxer's apparent tax issues.
"I don't give a fuck," McGregor said. "I don't care what he's done. He should've stayed retired. He's fucked now. That's the God's honest truth. He should have paid his taxes and stayed retire – and kept my name out of his fucking mouth."
It's the first barb of what is likely to be an immensely entertaining media tour. With both McGregor and Mayweather set to see multiple cities in different countries, it's certainly not the last harsh word to be shared between the two. To see how you can tune in to the media tour, check it out here.
Comments
comments