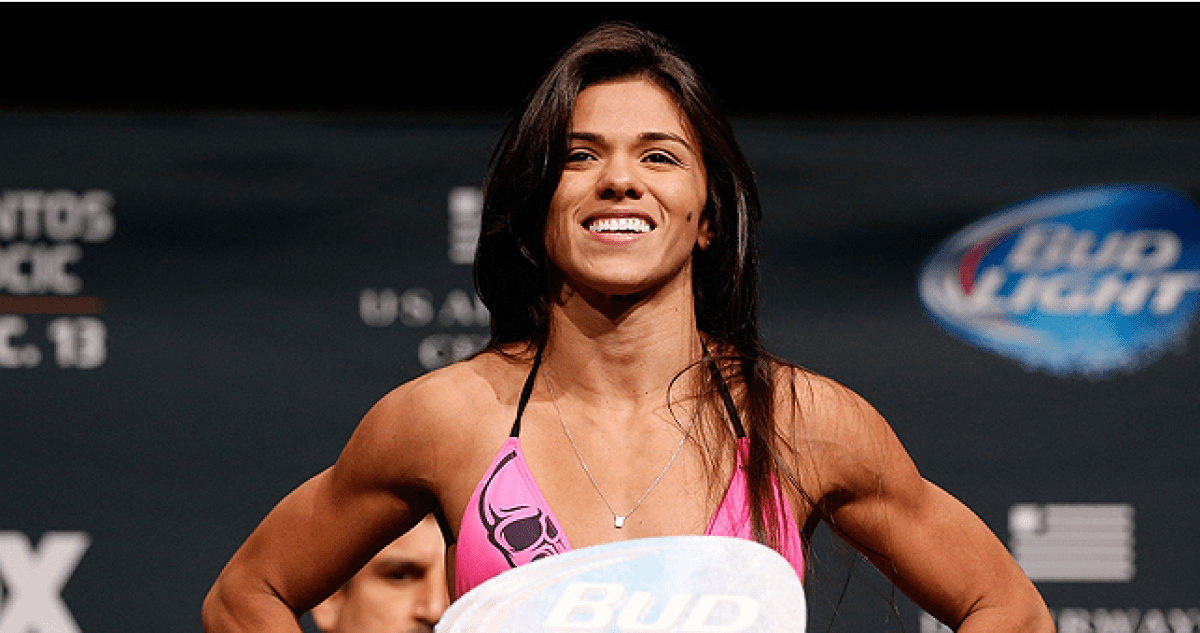 Claudia Gadelha's claims of being the only woman capable of defeating UFC strawweight champion Joanna Jedrzejczyk got a huge boost at UFC 212.
Facing off against Karolina Kowalkiewicz in her home country of Brazil, Gadelha put on one of the most stunning performances in her UFC career, dragging Kowalkiewicz to the mat in round one, and securing the rear-naked choke for the submission victory with ease.
RT @UFC_Asia: [email protected] ClaudiaGadelha_ w/ the quick finish!! #UFC212 pic.twitter.com/4BbztvNHdA

— ((( RESIST ))) (@HitchensSKINS) June 4, 2017
Gadelha's performance comes on the back of her first camp outside of Brazil, and judging by her comments following the victory, she fully intends on continuing that trend.
"You can't expect different results if you keep doing the same thing," Gadelha said post-fight. "I am a new fighter, this is the new Claudia, and it's going to be fucking hard to beat me, man.
"I'm moving to Albuquerque, buying a nice car and getting a fancy dog. That's all I want now."
Comments
comments