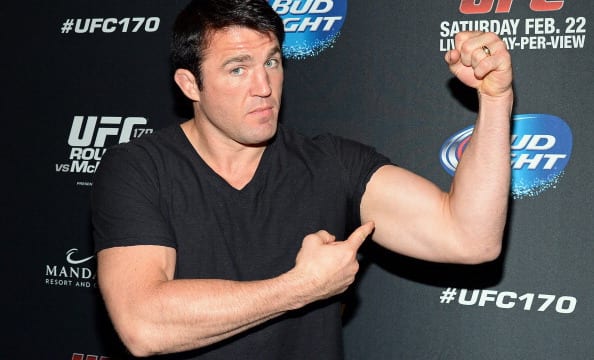 Well, it wasn't necessarily flawless, but Chael Sonnen got both his first Bellator victory, and defeated his bitter rival Wanderlei Silva at Bellator NYC.
It was a gruelling fight between the two foes, with Silva connecting on multiple occasions, dropping Sonnen to the floor. However, it was the wrestling of Sonnen that made the difference, and he won all three rounds en-route to a judges decision of a unanimous decision (30-26, 30-27 x 2).
And, as is typical of the 'American Gangster', he made sure to make his post-fight promo count.
Chael Sonnen is an all time great post fight interview #BellatorNYC pic.twitter.com/8oPGDi2Ixe

— Nick Breezus 🅴 (@NickBrownHD) June 25, 2017
"I look around this arena," Sonnen said post-fight. "…All I can think to myself is goddamn I hate New York. I made Tito Ortiz tap out in less than a minute, I got Wanderlei Silva out of here in the main event, and when it comes to you Fedor Emelianenko, I only need one shot. You asked me for an autograph in the back — I patted you on your doughy head and told you I'd think about
"Well I made my decision, I'm going to give you that signature, but it's going to be on the bottom of a contract, you're going to find out just like Wanderlei and Tito — you never piss off a gangster."
Comments
comments