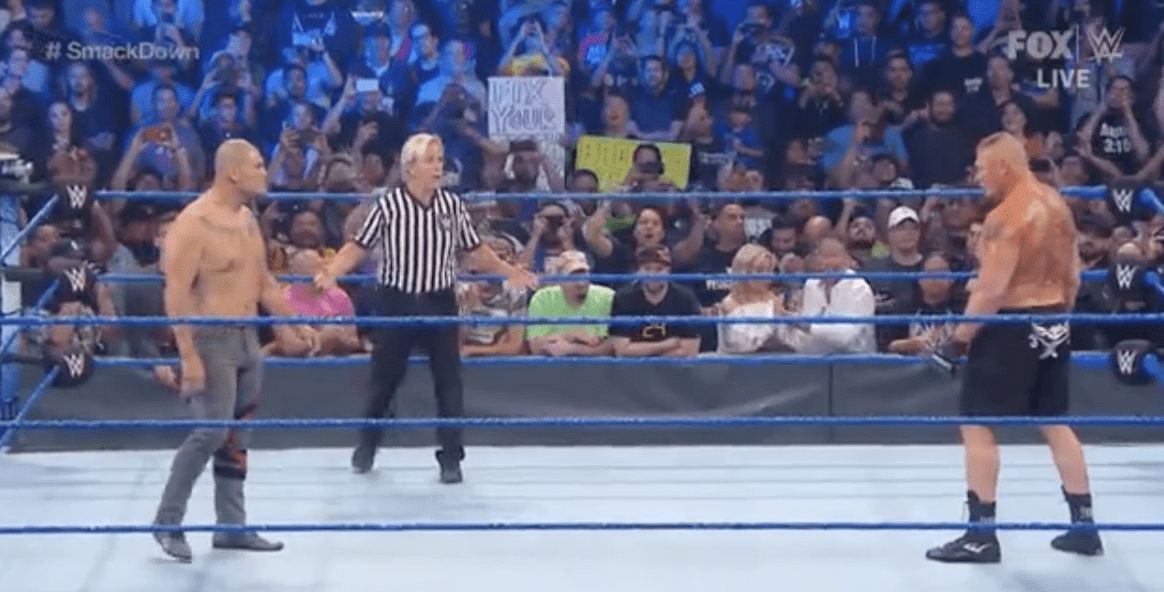 Cain Velasquez has made his debut with professional wrestling company WWE, and has immediately been booked in a program with former UFC champion Brock Lesnar.
Velasquez appeared on Friday night Smackdown at the end of the show alongside Rey Mysterio, who was (in storyline) injured by Lesnar on a previous show. Velasquez entered the ring and 'attacked' Lesnar, starting a feud that will likely culminate in a match.
According to ESPN's Marc Raimondi, while Velasquez hasn't yet signed a contract, he is in advanced talks with the company. It likely means his fighting career will be put on hold.
Velasquez has only just started his professional wrestling career, taking part in his first match in August for Mexican promotion AAA. He and Lesnar fought at UFC 121, where Velasquez decimated the then champion Lesnar in the first round to claim the world title.
Check out his debut in the video below.
–
Comments
comments