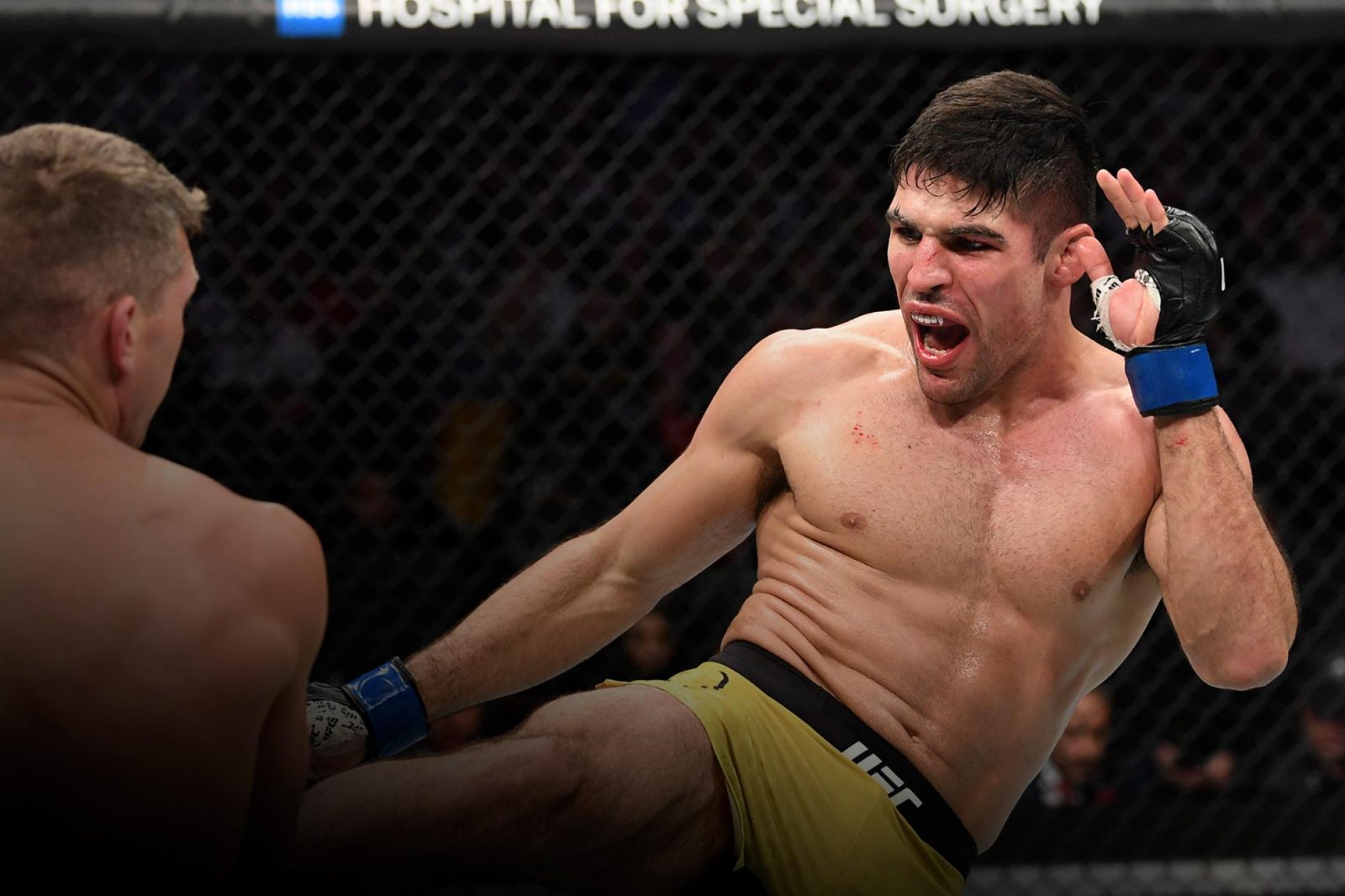 Vicente Luque is an honest man.
While most fighters tend to keep how sparring sessions between them go, the popular welterweight is more than happy to admit welterweight champion Kamaru Usman was the better man whenever they clashed in their old training days.
"It's hard to say how many times I trained with him but I did train a lot," Luque said, speaking to ESPN's Brett Okamoto. "At least 40, 30 sparring rounds. At least, [maybe] even more than that. I can honestly say that most of the time I got my ass beat. Just because he has always been really good in every discipline. I would say I'm a little bit better in striking but right now you see he's striking with the best, he knocked out [Jorge] Masvidal.
"Overall, I think that I was a little behind him, and I was picking up and learning a lot from him. that wrestling, that scramble. I would say that most of the time I got my assed whooped, but it's part of learning and it's really important for me to get to the level I'm at right now.
Caught up with Vicente Luque (@VicenteLuqueMMA), who is back in Brazil. He's hopeful his next fight could be for the UFC title, against former teammate Kamaru Usman. I asked him how he used to do against Kamaru in the gym, he didn't hold back in his answer … pic.twitter.com/4ntwaDi7cu

— Brett Okamoto (@bokamotoESPN) August 12, 2021
"I think it's a different fight right now. Even if we trained now, I think he would realise Vicente has grown a lot and really evolved, and that's why I feel ready to fight against him, and really put him in danger and get that title."
Comments
comments