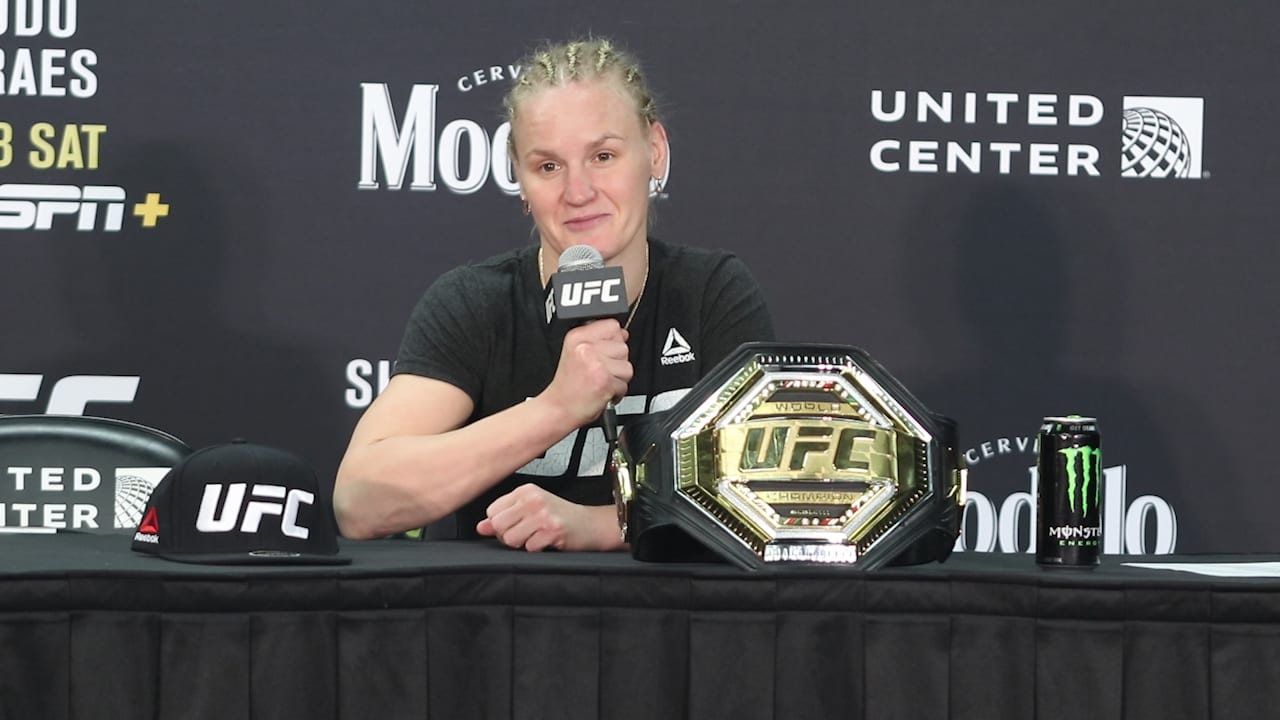 Henry Cejudo's unquenchable thirst for gold has already led him to two UFC world titles to add the Olympic gold he won several years ago — but women's flyweight champion Valentina Shevchenko has warned him off pursuing her world championship.
Cejudo generated headlines this week when he highlighted Shevchenko's recent win against Liz Carmouche and suggested that even she wasn't safe, describing himself as the future "intergender world champion" in something of a unique video he posted to Twitter on Sunday.
The following is a public service announcement for the supposed flyweight queen Valentina Shevchenko. Signed, Triple C and soon to be The IGC. #bendtheknee @BulletValentina pic.twitter.com/kUQbCnmIWd

— Henry Cejudo (@HenryCejudo) August 11, 2019
Well, it didn't take 'Bullet' too long to respond. In her own Twitter riposte, the 18-3 world champion posted a message of her hold a firearm and saying that she is looking for the UFC double champ. This, of course, set of a flurry of responses from 'Triple C'.
Looking for @HenryCejudo 😠 pic.twitter.com/jA49xBO7P6

— Valentina Shevchenko (@BulletValentina) August 13, 2019
I'll be there right after I finish polishing my gold medal and belts. #intergenderchamp https://t.co/VJI8lO2OLb

— Henry Cejudo (@HenryCejudo) August 13, 2019
Ok. I see that. Polish them good then! @HenryCejudo pic.twitter.com/WyPyiDV3mM

— Valentina Shevchenko (@BulletValentina) August 14, 2019
–
Comments
comments