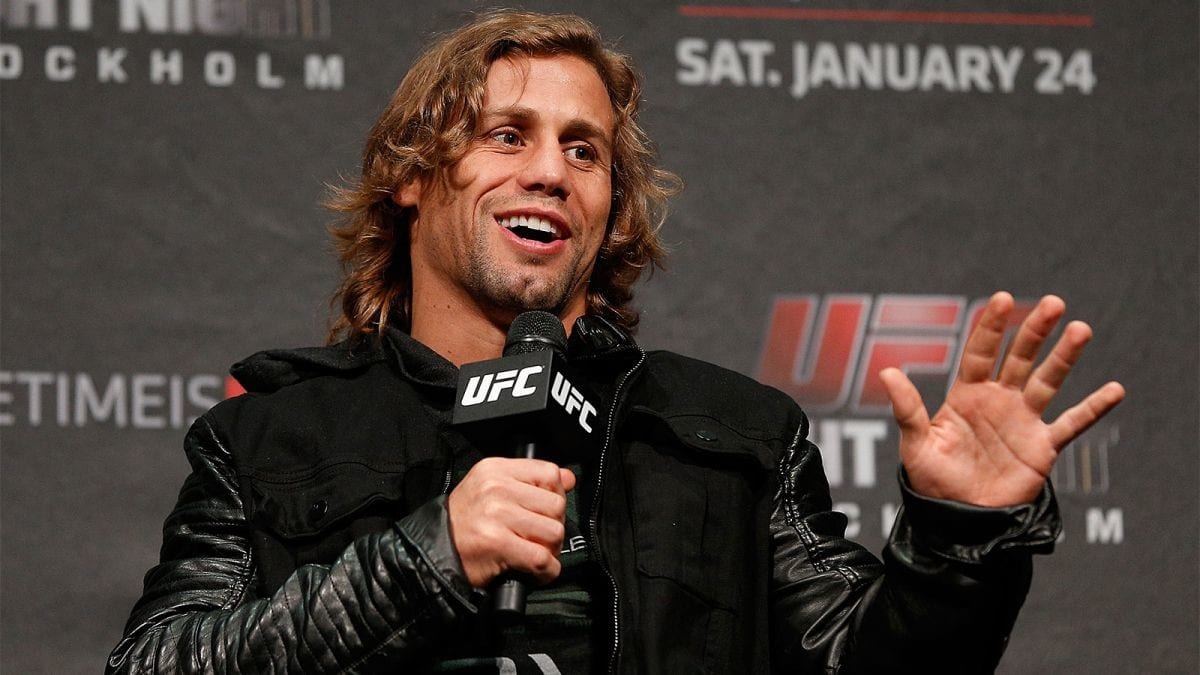 Urijah Faber might be a Hall of Famer inside the UFC, but he also has a reputation as one of the most active fighters outside of the cage as well.
Since starting his fighting career, Faber has accumulated quite the stellar business portfolio, which has seen him running gyms, managing fighters and now in his latest interest — working in the movies.
Faber is credited as a producer on the new movie 'Green Rush', which also sees Alpha Male fighter Andre Fili make his acting debut. The movie, Faber says, was a project that instantly caused excitement once creator Rick Lee made the pitch.
"This is something that's going to be a kind of calling card for us," Faber said, speaking to TheMacLife. "We had a concept that Rick had brought to the table and we said, 'Let's just put our team together and make something really cool'. I came on as a producer, my boy Andre Fili is having his acting debut. We all kind of put our heads together and moved quickly on this thing. I was more raising money, putting pieces together from stuff on set, to relationships and we got this one done.
"The more I've been studying and learning about the entertainment world and the movie business. It's all about attachment, who's attached and who's done what etc. This film has basically a lot of really talented people that are trying to find their way, and you can really see the heartfelt performances by the actors. [You can see] how much T.L.C. was put in by the Director, Gerard Roxburgh, and the producers. It's a fairly simple concept, but it was done really well for a pretty impressive result for the budget … That's my favourite part of it, the passion from all areas."
Producing is nowhere near over for Faber either. He says he actually has a pitch in mind for old friend and rival, Conor McGregor.
"I actually have a script that I think would be amazing for Conor. He needs to put his foot in the door in the Hollywood scene. That guy's gonna be a star in my opinion. He's the guy that will, I'm sure, make the switch over to doing some Hollywood stuff."
At this point, Faber's ability to make money away from the world of fighting acts as a case worth studying for up-and-coming fighters. The tale of the athlete who spent their money before they had a nest egg to retire on is as old as time, and in Faber's mind, fighters should use the steadfast self-belief they have in competition to their benefit outside as well.
"For me, I'm a guy who likes to be fearless. If I have something that sounds fun or I'm passionate about, I can't worry about what failure or what people think or anything else," Faber said. "I think that's a testament to a fighting mentality, so I think guys can take a lot from that.
"I had actually had a conversation with Dana while I was still retired and we were talking about.. he basically read off how much money I had made from 2011 until my retirement. It wasn't that impressive in my mind, and so when I look at what I've been able to do outside of the fight world, I keep my head high about being able to turn one dollar into two, about making money within my passion and being someone who can transcend the fighter mentality.
"The UFC brass are part of that. They understand being more than just fighters. They're always finding interesting angles to promote people and help build brands. So I always have to give thanks to the UFC and the head honchos over there for encouraging, and really taking an interest in having guys have success outside the cage as well."
Green Rush is released tomorrow, April 14, 2020 via digital and on demand.
Comments
comments