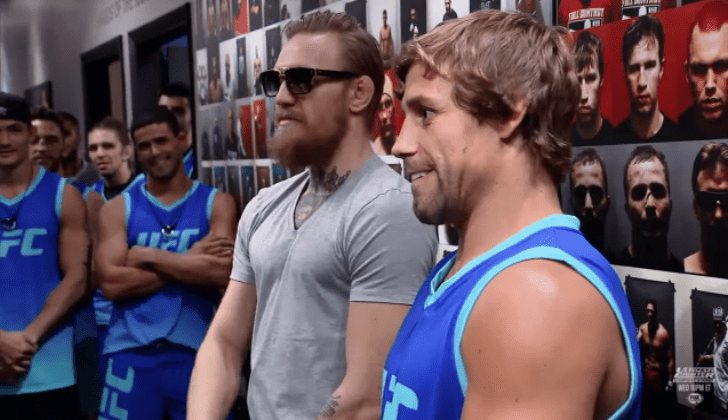 While the fight has yet to be announced, Conor McGregor versus Khabib Nurmagomedov has the mixed martial arts community salivating at one of the sports latest epics.
As such, it's becoming the first question asked of various fighters and pundits, including UFC Hall of Famer Urijah Faber, who was approached on the street by TMZ.com. And according to Faber — who spent plenty of time alongside McGregor during their coaching stint on The Ultimate Fighter — it's the Irishman who should be considered favourite going into the contest.
"I think it'll happen," Faber said. "Conor wants the fight, he's a business man but because he loves to fight [he wants it]. I think the odds are in Conor's favour because it starts standing every round and unless Khabib can take him down over and over and over again right off the bat, I think the power will be a little much.
"The 'Mystic Mac has that — he's beat some good.. Chad Mendes, Jose Aldo, those guys don't get knocked out that often."
–
Comments
comments