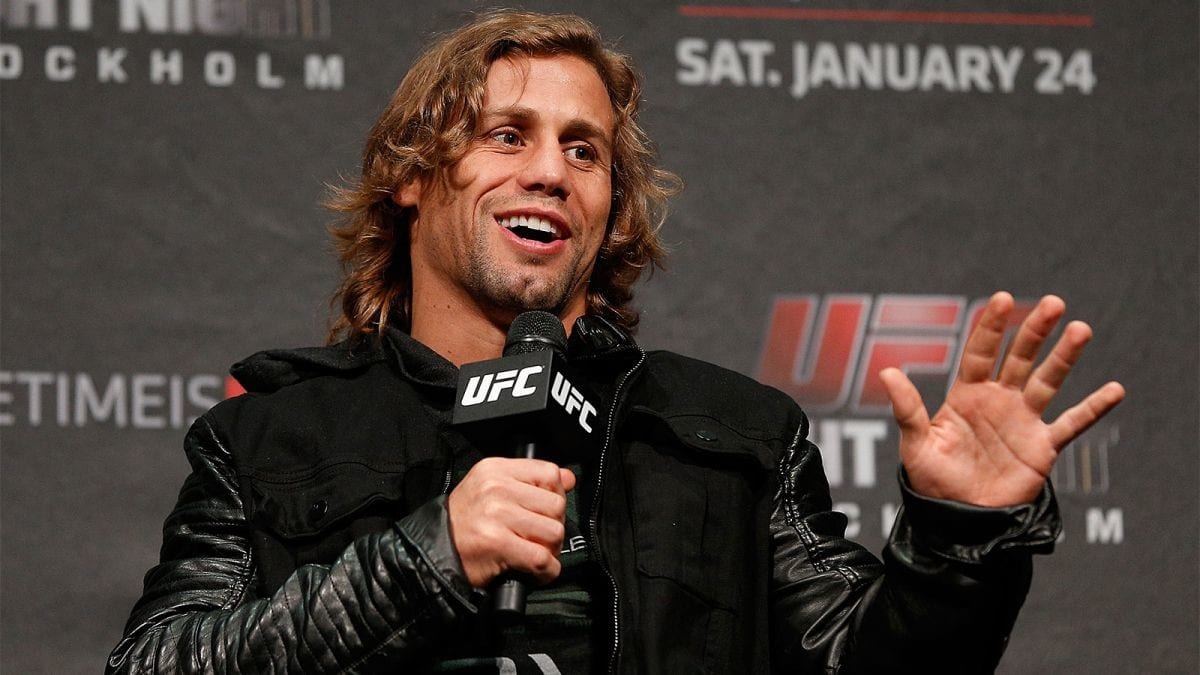 Urijah Faber has his eyes on a return to mixed martial arts and believes a fight with his old protege TJ Dillashaw could be the perfect comeback story.
Faber had retired in December of 2016 after 13-years in the sport, before being inducted into the UFC Hall of Fame the following Summer. It's the first time since his leaving of the sport that the pioneer of lower weight-classes has explicitly said he's interested in a return.
Faber made the reveal on the Ariel Helwani MMA Show earlier this morning, noting that his fatherhood had inspired him to compete again, and that a jiu-jitsu bout in May was set to act as a way to build his body back towards competitive shape and then he'd look at potential fights from there on. He has remained in the USADA testing pool since his retirement, and as such will not have to spend the usual amount of time being re-tested before eligibility.
And, of course, with Dillashaw's recent anti-doping issues meaning he's no longer the champion, Faber notes that would be a fight he'd very much consider.
"I'm going to get myself in great shape," Faber said. "And of course the most logical fight that makes sense and makes commotion is that. In the past it's always been like this, we had a relationship for a long time, even when we weren't on great terms it felt like a weird situation to do that fight. But at this point I don't feel like I know the guy at all. He could be a stranger to me. I really had a relationship with his family at that point and I know for a fact that guy would step on his uncle's neck to get a buck. That would be a fight I wouldn't shy away from absolutely.
"But first things first, you don't just step in and do things, you got to prepare. I'm going to get myself as a weapon and take everything else from there."
A fight with Dillashaw would be a longtime coming. Faber and the former bantamweight champion were teammates for years at Team Alpha Male, before an acrimonious split left them no longer on speaking terms. Their rivalry was compounded by an altercation with Conor McGregor on The Ultimate Fighter years prior, where the Irishman labelled Dillashaw a snake who was using Faber to boost his own career — something Faber now notes rings true.
Urijah Faber Vs TJ Dillashaw. @Maclifeofficial

— Conor McGregor (@TheNotoriousMMA) March 23, 2019
–
Comments
comments