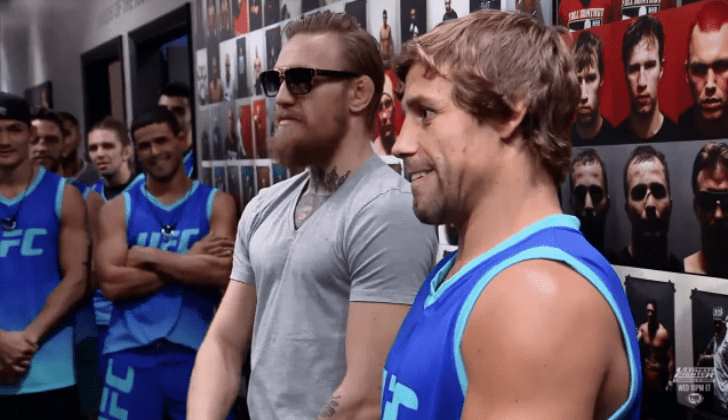 For a while, it seemed as if they were going to fight in the Octagon, but nowadays, Conor McGregor and Urijah Faber are more friends than opponents.
So much so, Faber says, that the Irishman occasionally gets in touch with career advice. In "a candid chat" with Dan Hardy, Faber revealed that, now he's announced his intention to come out of retirement, McGregor has been in touch repeatedly to encourage him to fight old student T.J. Dillashaw.
"Conor McGregor and I talk on occasion, and he's always clawing at me, 'Go get that snake. Go get that weasel. Jump out and surprise him now that he's got caught cheating'," Faber said. "[Conor says] the story's not over. You know how Conor is. We have little private conversations on occasion like that."
Faber and Dillashaw have a storied history.
Faber originally recruited Dillashaw to his Team Alpha Male gym, and considered Dillashaw a protege until he left the Sacramento team under controversial circumstances later. While a fight between the teacher and learner always sells well in mixed martial arts, Dillashaw still has to serve the majority of his two year suspension for failing a drugs test for EPO.
–
Comments
comments