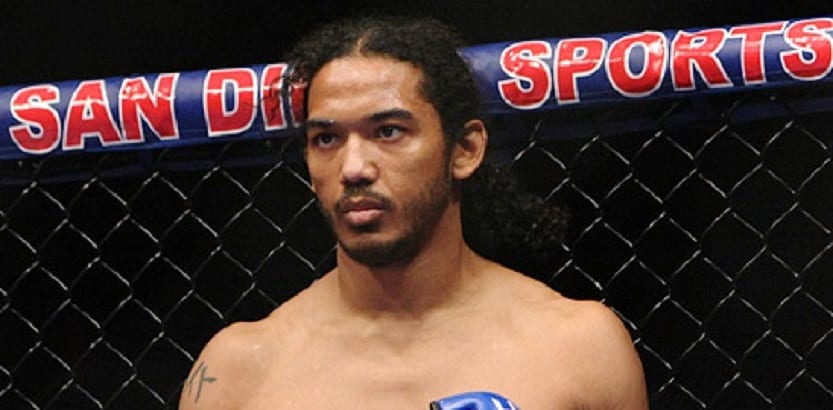 Benson Henderson is set to change things up a little for his Bellator Dublin headliner opposite Peter Queally.
The former UFC lightweight champion has rarely been seen without a toothpick prodding out of the corner of his mouth throughout his veteran career which took him from the WEC to the UFC and finally to Bellator, even going so far as to have one in his mouth for the majority of his fights throughout his career — but he says he has recently made a change, so the toothpick won't be seen in the cage in Dublin later this year.
"I try not to have the toothpick anymore," Henderson told Ariel Helwani on the MMA Hour, via MMA Fighting.
"It was just a bad habit. I try not to. I always told my mom that it was because I saw my dad with a toothpick in his mouth, so then I would copy him and be 7, 8, 9 years old running around with a toothpick in my mouth and she'd be all scared, 'Oh, take it out!'
"Then when I had my oldest [child], I envisioned my 6-year old, 5-year old, 7-year old son running around with a toothpick in his mouth and I was deathly afraid. Like, 'No! You could get really hurt!'
"That's why I try not to do that whole toothpick thing, just because I'm worried about them copying me. So I try not to."
Henderson previously drew the ire of his former boss Dana White for having a toothpick in his mouth in his title defence against Nate Diaz, and also had one during his fights against Jorge Masvidal and Brandon Thatch.
Henderson will fight Peter Queally in a lightweight bout inside Dublin's 3 Arena on September 23. He previously fought in Dublin against Myles Jury, winning the fight by unanimous decision.
Comments
comments